One Liberty (NYSE:OLP): This Top Dividend Stock Yields a Stable 7.2%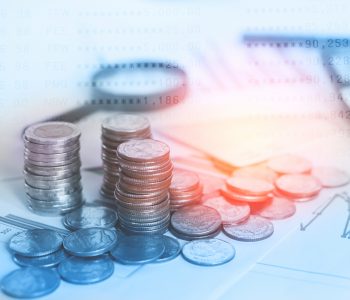 iStock.com/Doucefleur
When seeking out a top dividend stock, I tend to take a very long-term approach. So I don't put too much weight on daily price movements, constant analyst rating changes, or even quarterly earnings reports.
Quite frankly, it's this short-term noise that gets most individual investors into trouble.
There are times, however, when a company puts out such solid numbers that I can't help but notice. As long-term readers know, I'm always on the prowl for a top dividend stock that has a safe payout ratio and cheap valuation. But what I really love to see is when a stock has both of those things and is growing nicely. Why? Because if a company is increasing earnings and cash flow at a solid clip, it's only a matter of time before that translates into higher dividend payments.
Now, of course, one quarter doesn't make a trend. However, recent results from retail REIT One Liberty Properties, Inc. (NYSE:OLP) suggest that there's a solid long-term trend in the works. More importantly, with the shares on a pretty bumpy ride over the past few months, Mr. Market doesn't seem to be catching on.
Let's take a closer look, shall we?
Life and One Liberty
Before we dig into the numbers, let's get a feel for One Liberty's business model.
One Liberty is a self-managed REIT that acquires, owns, and manages retail and industrial properties. So it's basically a giant landlord to businesses like clothing stores, restaurants, fitness centers, and grocers.
Now, I should note that One Liberty manages its properties primarily under long-term "net leases." What does that mean? Well, unlike the typical landlord/tenant setup, One Liberty's tenants cover costs such as real estate taxes, insurance, and even maintenance and repairs. So basically, the company can just collect rent and focus on expansion without all of the day-to-day headaches of being a landlord!
Currently, One Liberty owns 120 properties across 31 states, representing total square footage of roughly 10.1 million. One Liberty's biggest geographic markets—by percentage of rental income—are Texas (12.5%), South Carolina (8.2%), and New York (7.6%). Meanwhile, the company's top tenants (also by percentage of rental income) are Haverty Furniture Companies, Inc. (6.8%), LA Fitness International LLC (4.5%), and Northern Tool + Equipment (4.1%).
In other words, One Liberty is pretty well diversified and isn't overly dependent on any one state or tenant. For income investors who rely on dependable dividends, we never want to see high geographic or customer concentration. Furthermore, the average time remaining on One Liberty's leases is 8.7 years, providing investors with even more comfort.
More important, that kind of stability has translated directly into solid returns for shareholders. Over the past 15 years, for example, One Liberty stock has delivered an annualized total return of 11.7% vs. just 8.6% for the S&P 500.
Expanding Opportunity
But how has the company performed of late? After all, the current environment for retail-related industries isn't exactly ideal. But as I touched on earlier, One Liberty seems to not only be surviving, but thriving at the moment.
In the company's Q2 results just this past Monday, rental income increased 7.1% over the year-ago period. Furthermore, the company's earnings per share clocked in at $0.54 vs. $0.72 a year ago. While that is technically a decline in earnings, it should be noted that the second quarter of 2016 included a gain of $0.52 per share on the sale of real estate.
Meanwhile, management remained highly active during the quarter, acquiring 11 properties for an aggregate price of $118.6 million. But even with that level of expansion, the company's financial position remains in solid shape. As of the beginning of August, One Liberty's available liquidity was roughly $95.0 million.
"We had an active six months as we continued our efforts to benefit from the rising demand for industrial properties, while opportunistically disposing of a retail asset for a significant gain," said President and CEO Patrick Callan, Jr. (Source: "One Liberty Properties Q2 Results," One Liberty, August 7, 2017.)
Also Read:
10 Best Real Estate Stocks to Own in 2017
Liberty's Cash Is Still King
But as regular readers know, what I really crave from a top dividend stock is growing cash flow. Why? Because while earnings growth is great, net income is still an accounting metric that can be easily manipulated.
Cash flow tells the real story. And happily, One Liberty's cash flow also tells a great one.
In Q2, for example, the company's adjusted funds from operations (AFFO)—the key cash flow measure among REITs—increased four percent year-over-year to $9.7 million. In fact, the company has grown its historical AFFO from $1.75 per share in 2013 to $1.99 last year.
More importantly, One Liberty's dividend has followed those strong cash flows in lockstep, increasing from $1.42 per share in 2013 to $1.66 this past year. Furthermore, with the current AFFO payout ratio still sitting at a highly comforting 83%, I don't expect that dividend growth to slow anytime soon.
"[W]e maintain our disciplined approach to portfolio management," Callan, Jr. continued. "We continue to drive long-term stockholder value by focusing on building a portfolio that will provide stable growth over changing real estate cycles." (Source: Ibid.)
Top Dividend Stock at a Good Price
That brings us back to One Liberty's stock price. As I mentioned earlier, 2017 hasn't exactly been smooth sailing for shareholders.

Chart courtesy of StockCharts.com
The threat of rising interest rates continue to pressure the REIT sector, as higher rates means higher borrowing costs when trying to expand. Moreover, REIT stocks usually have high dividend yields, so higher rates make the group less attractive as an investment.
But here's the good news: all of the worry surrounding REITs has given investors a chance to buy One Liberty at an attractive price.
In fact, One Liberty currently sports a healthy dividend yield of 7.2%. That easily tops the industry average of 5.3%, as well as the S&P 500 yield of 2.0%.
The Bottom Line on One Liberty
And there you have it, my fellow Income Investors. Those are just a few reasons why I believe One Liberty is a top dividend stock.
As always, this isn't a formal stock recommendation, but rather some fuel to get your analytical juices flowing.
That said, OLP stock is likely worth the research.