Omega Healthcare Investors Inc (NYSE:OHI): Top Dividend Stock Now Pays 8.4%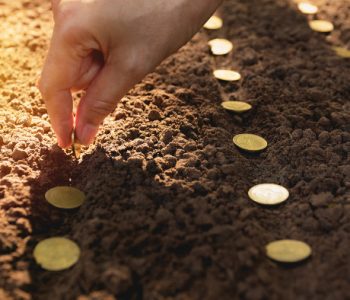 iStock/kirisa99
Collect Growing Dividends from OHI Stock
Today's chart highlights a rare find in the world of dividend stocks: a high-yield stock with a consistently growing payout.
I'm talking about Omega Healthcare Investors Inc (NYSE:OHI), a real estate investment trust (REIT) headquartered in Hunt Valley, Maryland.
Founded in 1992, Omega Healthcare Investors provides financing to the long-term care industry. It was one of the first publicly traded REITs to specialize in the acquisition, construction, and renovation of skilled nursing facilities. Today, the company's portfolio consists of investments in more than 980 healthcare facilities located across 42 states in the U.S. and the U.K., operated by 77 different operators.
The number-one reason for income investors to consider OHI stock right now is its high dividend yield. The company pays quarterly dividends of $0.65 per share. At the current price, that translates to an annual yield of 8.4%.
Also Read:
10 Best Real Estate Stocks to Own in 2017
To give you some perspective, the average dividend yield of all S&P 500 companies right now is just 1.87%. In other words, investors who purchase OHI shares today would be locking in a yield more than four times the benchmark's average. (Source: "S&P 500 Dividend Yield," Multpl.com, last accessed October 30, 2017.)
One of the reasons why investors may have second thoughts about putting their money in high yield stocks is dividend safety. In recent years, it's not uncommon for double-digit yielders to slash their payout. For income investors, buying a stock before its dividend is cut can turn into a very expensive lesson.
The neat thing is, while Omega Healthcare Investors offers a yield higher than the vast majority of dividend stocks in the current market, its payout is actually backed by a rock-solid business.
king@786
You see, the company earns rental income from healthcare operators. It generates 85% of revenue from skilled nursing and transitional care facilities and 15% of revenue from senior housing properties. (Source: "Investor Presentation," Omega Healthcare Investors Inc, last accessed October 30, 2017.)
These healthcare properties, along with their operators, provide crucial living arrangements for their resident patients. The demand for these facilities are usually inelastic to how the overall economy is doing, which allows Omega to collect a steady stream of rental income through thick and thin.
Thanks to a stable business model, Omega has been paying oversized dividends. The chart below shows the company's dividend history for the past five years.
Omega Healthcare Investors Dividend History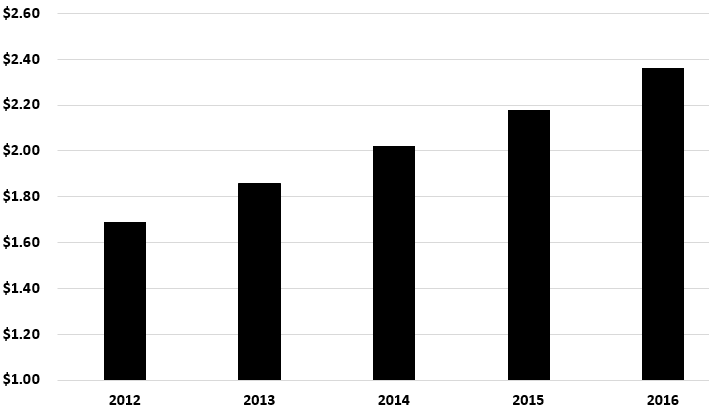 Source: "Dividends," Omega Healthcare Investors Inc, last accessed October 30, 2017.
In 2012, OHI stock paid $1.69 of dividends per share. In 2016, the amount totaled $2.36 per share. That's a 40% increase.
Those payout increases have also gotten a lot more frequent recently. The latest dividend hike, which was announced earlier last month, represented the company's 21st consecutive quarterly increase to its common stock dividend rate.
Bottom Line on Omega Healthcare Investors Inc
In the third quarter of 2017, Omega Healthcare Investors generated adjusted funds from operations of $163.6 million, or $0.79 per share. It also declared and paid total dividends of $0.64 per share during this period. In other words, OHI stock achieved a payout ratio of 81%, leaving a margin of safety. (Source: "Omega Announces Third Quarter 2017 Financial Results; Increased Dividend Rate for 21st Consecutive Quarter," Omega Healthcare Investors Inc, October 30, 2017.)
For investors looking for a stock to boost the yield of their income portfolios, OHI stock should be near the top of their watchlist.