Omega Healthcare Investors Inc: This 7.5% Yielder Deserves a Look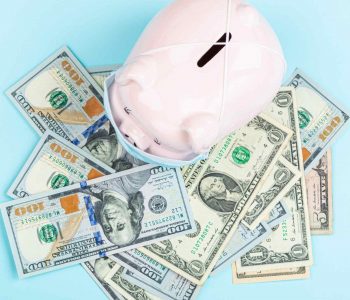 Looking for High-Yield Stocks? Read This
Omega Healthcare Investors Inc (NYSE:OHI) hasn't been a market favorite. In fact, it's currently trading around the same level it was five years ago. However, for income investors, this could be an opportunity to load up on a serious high yielder.
Headquartered in Hunt Valley, MD, Omega Healthcare Investors is a real estate investment trust (REIT). As its name suggests, the company focuses on the health-care sector. In particular, Omega Healthcare Investors primarily invests in skilled nursing and assisted living facilities. As of September 30, 2020, the REIT's portfolio consisted of 957 facilities located across 40 U.S. states and the U.K. (Source: "Map of Our Locations," Omega Healthcare Investors Inc, last accessed January 19, 2020.)
Income investors like REITs because the companies are basically giant landlords that collect rent from tenants and pass that rent to shareholders. In the case of Omega Healthcare Investors, its portfolio of assets is predominantly under triple net lease agreements with a group of health-care operators. This means the tenant operators are responsible for paying all the property taxes, insurance, and maintenance costs, allowing the landlord to keep more of the rental income.
It also helps that the lease agreements come with built-in rent escalators. So, over time, Omega Healthcare Investors Inc can earn a steadily increasing stream of rental income.
Right now, the most obvious reason to consider OHI stock is the sheer size of its payout. REITs already tend to be the higher-yielding instruments in the market, and Omega Healthcare Investors stock's payout is impressive even by REIT standards. With a quarterly dividend rate of $0.67 per share and a share price of $35.58, OHI stock offers an annual dividend yield of 7.5%.
Of course, if you've been following the news, you'd know that there've been COVID-19 outbreaks at many health-care facilities. This has led to increased costs for many health-care operators. So the big question for Omega Healthcare Investors is: Can its tenant operators keep paying their rent?
Well, according to the REIT's latest investor presentation, the answer is yes. The company managed to collect more than 99% of its rents in the third quarter and October 2020. (Source: "Investor Presentation: November 2020," Omega Healthcare Investors Inc, last accessed January 19, 2020.)
Furthermore, the REIT's facilities are diversified across 69 different operators, with no operator accounting for more than 12% of the total portfolio. Therefore, even if one tenant encounters financial trouble, the impact on Omega Healthcare Investors' entire portfolio will likely be limited.
In fact, the company has accomplished something that's rarely seen in the world of ultra-high-yield stocks: continuous dividend growth. Omega Healthcare Investors stock has paid a higher cash dividend every year since 2003. (Source: "Dividends," Omega Healthcare Investors Inc, last accessed January 19, 2020.)
The dividend has remained safe, too. According to its latest earnings report, Omega Healthcare Investors generated adjusted funds from operations (AFFO) of $0.82 per share and funds available for distribution (FAD) of 0.78 per share in the third quarter of 2020. Given the $0.67-per-share dividend declared for the quarter, the company achieved an AFFO payout ratio of 82% and a FAD payout ratio of 86%. (Source: "Omega Reports Third Quarter 2020 Results," Omega Healthcare Investors Inc, October 29, 2020.)
However you look at it, there was a margin of safety in OHI stock's dividend policy.
Omega Healthcare Investors Inc Reinstates Dividend Reinvestment Program
For investors who don't need to spend all their dividends right away, reinvesting those dividends can be used to slowly increase their positions in a company. Of course, reinvesting dividends is just like buying new shares, so there is risk involved. Still, due to the effect of compounding, the strategy has the potential to build long-term wealth when used with a solid dividend-paying company.
In the case of Omega Healthcare Investors, the company temporarily suspended its Dividend Reinvestment and Optional Cash Purchase Plan on March 23, 2020. But on December 17, it announced the reinstatement of that plan. (Source: "Omega Announces Reinstatement of Dividend Reinvestment and Optional Cash Purchase Plan," Omega Healthcare Investors Inc, December 17, 2020.)
Many brokers allow investors to reinvest their dividends, but there's a reason why holders of Omega Healthcare Investors stock might want to consider the company's own reinvestment plan. By signing up for the plan directly from the REIT, investors get to enjoy a discount of one percent per share for dividend reinvestments.