Omega Healthcare Investors Inc: This 10% Yield Looks Interesting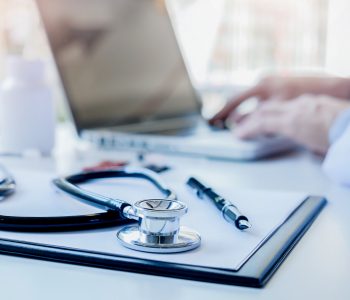 iStock.com/MIND_AND_I
Should Investors Consider This Double-Digit Dividend Yield?
Today's article highlights one of the most interesting high-yield companies in the current stock market, Omega Healthcare Investors Inc (NYSE:OHI).
Like most ultra-high yielders, Omega Healthcare Investors Inc had not had the best stock price performance. Over the last 12 months, shares of OHI stock tumbled nearly 20%.
However, unlike most beaten-down stocks, Omega Healthcare Investors actually runs a rock-solid business. Allow me to explain.
Omega Healthcare Investors is a real estate investment trust (REIT) headquartered in Hunt Valley, Maryland. We have covered plenty of REITs here at Income Investors, and most of them own office buildings, shopping centers, or apartment complexes. Omega Healthcare Investors, on the other hand, is a bit different; the company focuses entirely on healthcare real estate.
By the end of 2017, OHI's portfolio consisted of 973 properties, 83% of which were skilled nursing and transitional care facilities. The remaining 17% were invested in senior housing properties. (Source: "Map of Our Locations," Omega Healthcare Investors Inc, last accessed April 30, 2018.)
Well-Positioned Skilled Nursing Facilities Portfolio
The neat thing about the company's specialization in skilled nursing facilities is that they could benefit from a major demographic trend: population aging.
Statistics suggest that from age 65 to 75, the average annual increase in skilled nursing facilities utilization per 1,000 Medicare beneficiaries was 99 days per year. From age 75 to 85, that increase is a much higher 247 days per year. (Source: "Investor Presentation," Omega Healthcare Investors Inc, last accessed April 30, 2018.)
Baby boomers started turning 75 in 2016. Based on demographic projection, the over-75 population group will grow through at least 2040. Combine that with the skilled nursing facilities' utilization of information and Omega Healthcare Investors' properties are strongly positioned to benefit from a 20-plus-year secular tailwind.
A History of Consistent Dividend Growth
Omega Healthcare Investors' real estate business has also been quite stable. This was in part due to the company's long-term, triple net master lease agreements with its operators. In other words, the operators are responsible for taking care of the labor, insurance, property taxes, and capital expenditures associated with OHI's facilities. This allows the company to keep more of its rental income.
To investors of OHI stock, that rental income has translated to a tidy dividend stream.
Paying quarterly dividends of $0.66 per share, Omega Healthcare Investors Inc offers an annual dividend yield of 10.2%.
And because Omega's lease agreements come with annual rent escalators, the company's rental income has been increasing over time.
Don't forget, Omega Healthcare Investors chooses to be regulated as a REIT. Therefore, it must return at least 90% of its profits to shareholders every year in the form of dividends. With a rising rental income stream, the company managed to pay an increasing dividend.
In today's market, most companies would be proud to offer dividends that grow every year, but Omega has done something much more impressive. By the first quarter of 2018, OHI stock has raised its payout every quarter for 22 consecutive quarters. (Source: "Dividends," Omega Healthcare Investors Inc, last accessed April 30, 2018.)
What Now?
I always say that past performance does not guarantee future results. As cliché as it may sound, it couldn't be more appropriate to the describe the situation at Omega Healthcare Investors Inc right now.
Earlier this year, the company's Chief Executive Officer, Taylor Pickett, said that, "As a result of our strategic repositioning activities, 2018 will not be a growth year, and therefore, we do not expect to increase the dividend during 2018." (Source: "Omega Announces Fourth Quarter 2017 Financial Results," Omega Healthcare Investors Inc, February 13, 2018.)
Indeed, on April 13, 2018, the company's board of directors declared a common stock dividend of $0.66 per share, unchanged from its previous payout. (Source: "Omega Announces Second Quarter Dividend and Annual Meeting Dates," Omega Healthcare Investors Inc, April 13, 2018.)
Does that mean it's time to cross OHI stock off your list? Not really. You see, even though the company has halted its dividend increases temporarily, its dividend payments remain rock-solid.
In 2017, Omega generated adjusted funds from operations of $683.0 million, or $3.30 per common share. Given its total dividends of $2.54 per share declared during the year, the company had a payout ratio of 77%, mean a margin of safety remains.
For 2018, management expects the company's adjusted funds from operations to be between $2.96 and $3.06 per diluted share. Again, this would provide more than enough coverage for OHI stock's current quarterly dividend rate, which comes out to $2.64 per share annually.
Therefore, while the company's share price is deep in the doldrums, its 10.2% dividend yield may still be worth a look.