Omega Healthcare Investors Inc: A 10.9% Yield That's Future-Proof?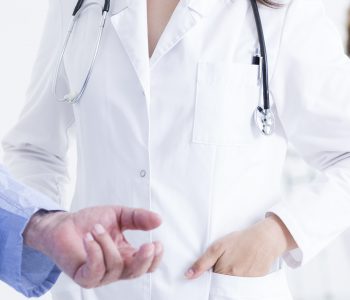 Looking for High-Yield Stocks? Read This
If you've been following dividend stocks, you'd know that most of the ultra-high-yielding names aren't really the best long-term plays.
The No. 1 concern is dividend safety, or rather the lack of it. We have seen plenty of instances in which a double-digit yielder made oversized dividend payments for a while, but had to cut them eventually because the business couldn't really afford the payout. If you want to live off dividend income, you better not have the words "dividend cut" associated with any of your portfolio companies.
Still, that doesn't mean we should ignore ultra-high yielders completely. For instance, Omega Healthcare Investors Inc (NYSE:OHI), a real estate investment trust (REIT) that offers a double-digit dividend yield at the time of this writing, is actually well positioned for the decades to come.
Allow me to explain.
Headquartered in Hunt Valley, Maryland, Omega invests in the long-term healthcare industry. As of December 31, 2019, the REIT's portfolio consisted of 964 operating healthcare facilities, with 83.8% being skilled nursing/transitional care facilities and 16.2% being senior housing properties. (Source: "Investor Presentation February 2020," Omega Healthcare Investors Inc, last accessed March 24, 2020.)
Omega's facilities are located across 40 U.S. states and in the U.K. Other than diversifying geographically, the portfolio is also diversified across 71 different operators. The largest operator—Ciena Healthcare—contributes just 10.1% to Omega's annualized contractual rent. No other operator accounts for more than 10%.
Now, if you've been following the news, you'd know that economists aren't very optimistic at the moment. Some are predicting a worldwide recession. (Source: "El-Erian sees stock market decline reaching 30% from highs and the world going into recession," CNBC, March 12, 2020.)
The neat thing here is that healthcare is known as a recession-proof industry. And by being a healthcare REIT, Omega might be able to survive the coronavirus recession in better shape than, say, a mall REIT or an office REIT.
But the real reason I'm talking about OHI stock today is the company's long-term potential.
You see, rather than economic cycles, the main driver for the skilled nursing industry is demographics. And this shouldn't come as a surprise: a society with more seniors usually has a higher demand for skilled nursing facilities. In particular, the usage of skilled nursing facilities materially increases from 75 years old.
Now, we know that the U.S. has an aging population: 10,000 baby boomers turn 65 every day. Baby boomers also started turning 75 in 2016. Researchers suggest that the 75+ cohort in the U.S. will grow on both an absolute basis and a relative basis through at least 2040. (Source: "Investor Presentation February 2020," Omega Healthcare Investors Inc, op. cit.)
In other words, with this demographic tailwind, the skilled nursing industry could get a solid boost. And as the largest REIT that focuses on skilled nursing facilities, Omega is well positioned to generate oversized rental income.
As I mentioned earlier, OHI stock is an ultra-high yielder. The company has a quarterly dividend rate of $0.67 per share. With Omega Healthcare Investors stock trading at $24.64 apiece, that quarterly rate translates to an annual yield of 10.9%.
For those concerned about this high-yield stock's dividend safety, a look at the financials should be reassuring.
According to the company's latest earnings report, Omega Healthcare Investors generated adjusted funds from operations (AFFO) of $0.78 per share. The amount not only represented a five-cent increase from the $0.73 per share earned a year earlier, but also covered the company's $0.67-per-share dividend paid during the quarter. (Source: "Omega Announces Fourth Quarter 2019 Financial Results," Omega Healthcare Investors Inc, February 5, 2020.)
In full-year 2019, Omega's AFFO grew around one percent year-over-year to $3.07 per share. During the year, the company made four quarterly dividend payments totaling $2.65 per share. That resulted in a payout ratio of 86.3%, leaving a margin of safety.
And Omega Healthcare Investors is not standing still. For 2020, management expects the REIT to generate $3.12 to $3.20 per share in AFFO, which would mark another improvement from 2019. Considering that the company is on track to pay total dividends of $2.68 per share this year, achieving the guidance range would result in a comfortable payout ratio again.
Given what's been going on around the world, a lot of companies won't be hitting their targets this year. But Omega's operators come from the healthcare industry, and their business should be fine during the coronavirus-induced recession.
Bottom Line on Omega Healthcare Investors Inc
Put it together and it's easy to see why OHI stock could be special. The company offers a massive yield and already has the ability to cover its payout.
Adding in a strong demographic tailwind, this REIT could deliver some serious returns to investors down the road.