OHI Stock: A High Yield Stock Paying 7.9% That's Actually Safe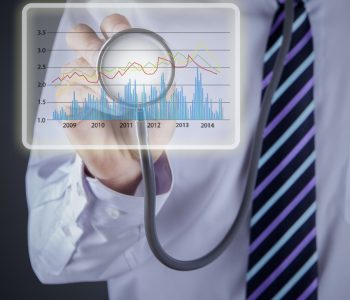 iStock.com/CreativaImages
Collect Rock-Solid Dividends from This High-Yield Stock
Finding a balance between yield and safety seems to be a perpetual theme in income investing. It's easy to find stocks with ultra-high yields; all you need is to use one of the dozens of stock screeners available on the Internet. What's more difficult is finding high-yield stocks that are actually worth owning, because as income investors, the last thing you want is to buy a high-yield stock before its dividend is cut.
And that's why Omega Healthcare Investors Inc (NYSE:OHI) is special. The company pays generous dividends with a 7.9% yield, and its payout is more than safe.
As the name suggests, Omega is in the healthcare business. But the company does not actually manufacture drugs or run hospitals. Instead, Omega invests in healthcare real estate. In particular, the company provides financing and capital to operators of skilled nursing facilities and assisted living facilities.
Right now, OHI stock's portfolio consists of investments in 986 facilities located in 42 states and in the U.K. The company's business is done through triple-net leases. This means healthcare operators, rather than Omega, are responsible for paying the property taxes, insurance, and maintenance on these buildings.
Here's a breakdown of the company's portfolio: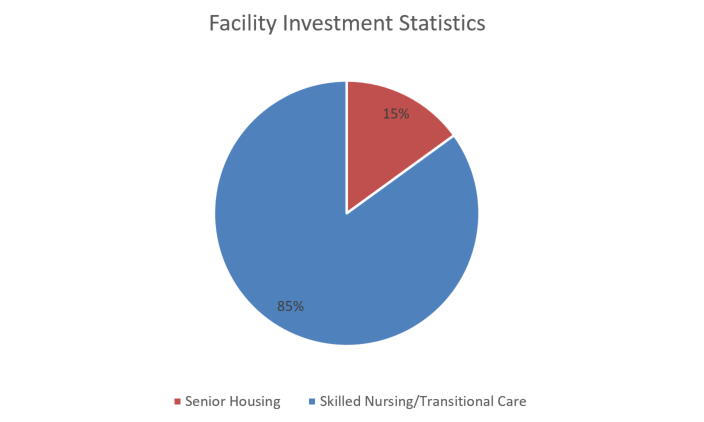 Source: "Investor Presentation," Omega Healthcare Investors Inc, last accessed September 19, 2017.
Healthcare real estate may not sound like an exciting business, but it can be extremely durable. Consider how when the economy enters a downturn and people's disposable income declines, consumers may postpone their plans to buy new cars. But when they need healthcare, they are still likely to go see a doctor.
In other words, the demand for healthcare is relatively inelastic to how the economy is doing. And that's why this high-yield stock can provide stable dividends to income investors.
Other than a recession-proof business, the company's payout is also backed by its well-diversified portfolio. While Omega specializes in healthcare real estate, the company works with 77 different operators across 42 states and the U.K. If one operator encounters a problem, the impact on Omega's company-level financials would likely be limited.
As a matter of fact, Omega not only managed to pay a steady dividend, but an increasing one. The company has raised its payout every year for more than a decade. Over the last five years, Omega has increased its per-share distribution every single quarter. (Source: "Dividends," Omega Healthcare Investors Inc, last accessed September 19, 2017.)
The latest dividend hike, which arrived in July of 2017, represented the company's 20th consecutive quarterly increase.
The Best is Yet to Come for This High-Yield Stock?
Here's the best part: population aging has become a major demographic trend in Omega's operating regions. As more people enter their golden years, healthcare spending is expected to rise. And that could be major catalyst for Omega, which owns a large portfolio of skilled nursing and assisted living facilities.
Combining generous dividends, a recession-proof business, and a potential catalyst, OHI stock is a high-yield stock that income investors should not ignore.
Also Read:
10 Best Real Estate Stocks to Own in 2017
Best 3 Healthcare ETFs to Invest in 2017