Office Properties Income Trust: Collect an 8.3% Yield From the IRS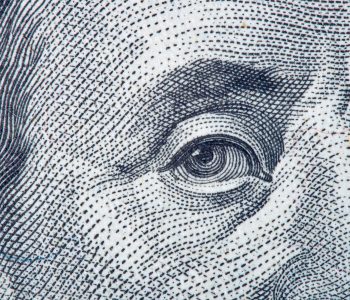 iStock.com/Panama7
Collect an 8.3% Yield From Office Properties Income Trust
Do you hate tax season, too?
Every April, I pull out a mountain of paperwork from my desk drawer. The pile gets so high, I can't see over the top of it when sitting down.
And each year, it seems like the government takes a bigger chunk of our paycheck. Bureaucrats always have a new way to take your money. After income taxes, property taxes, and dividend taxes, the Feds leave less and less for ordinary people.
But what if there was a way to get some of that money back?
One little-known tax loophole allows Americans to collect large, growing distribution checks from the government. And investors can begin earning yields as high as 8.3%.
Okay, I know what you're thinking: "Rob, the IRS takes money each year. They're not in the business of giving it out, right?"
Actually, most people don't know the whole story. And it's the opportunity that I have for you today.
Let me ask you this: who does the IRS pay for its office space? Most people would assume the federal government. The real answer, in fact, is a quiet business partnership called Office Properties Income Trust (NASDAQ:OPI).
OPI Stock: Getting Paid by "Uncle Sam"
Office Properties Income Trust owns a collection of office buildings across the country, which it rents out mostly to bureaucratic agencies. The federal government is the partnership's biggest tenant by rental income. The next biggest tenant is the State of California. Together, these renters account for almost a third of OPI's revenues.
Needless to say, these renters won't "go out of business" anytime soon. The government always pays its bills on time. So unlike other commercial or office landlords, OPI enjoys a stream of rental income that rolls in like clockwork.
And these deals can be quite lucrative. Because government agencies need permanent locations, they're often willing to sign long-term leases. Executives can often circle the dates on the calendar for when they'll get paid a decade or more in advance.
Office Properties Income Trust earns an average capitalization rate—a rough approximation of profitability in the real estate business—of 7.4%. For comparison, the typical rental property might have a capitalization rate of four to six percent annually.
The best part? The business pays almost no corporate taxes. Because the partnership has structured itself as a real estate investment trust (REIT), it enjoys a special tax status. The firm pays no income taxes on the rent it collects.
In exchange for this privilege, management must pay out almost all of its profits to unitholders as distributions. As I write this, OPI stock pays a hefty 8.3% yield. In today's world of low interest rates, you'll never find such a safe, high yield anywhere else.
The Bottom Line on OPI Stock
Here's the thing: I don't expect this opportunity to last forever.
With the Federal Reserve poised to start cutting interest rates, investors will start getting desperate for yield. I expect a flood of money to pour into safe high-yield dividend stocks in the year ahead.
Hedge funds have already started buying up OPI units. Several research analysts have initiated coverage on this firm, recommending the stock to their clients.
What could everyone see in Office Properties Income Trust? I don't think you need an MBA to figure out what's going on: this 8.3% yield represents one of the best deals on Wall Street.