Office Depot Announces First Quarterly Dividend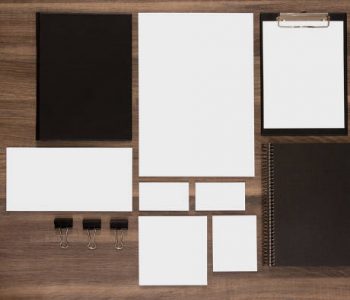 Office Supplier Embarks on New Strategy
New York, NY — Office Depot Inc (NASDAQ:ODP), a leading global provider of office products, services, and solutions, said it plans to start paying a quarterly dividend and close an additional 300 stores.
Office Depot completed its strategic review of the business and announced moves such as growing its contract channel, optimizing retail operations in North America, implementing multi-year cost reductions, and returning capital to shareholders. (Source: "Office Depot, Inc. Announces Second Quarter 2016 Results," Business Wire, August 3, 2016.)
"We are making good progress rebuilding our sales pipeline and moving our overall business forward, despite the disruption of the prolonged Staples acquisition attempt," said Roland Smith, chairman and chief executive officer for Office Depot. (Source: Ibid.)
"The initiatives we announced today are a result of our comprehensive strategic business review which is now substantially complete. In the near term, we remain focused on executing our critical priorities, completing the OfficeMax merger integration, implementing our new cost saving programs, and returning capital to shareholders," Smith added. (Source: Ibid.)
The company said Wednesday it swung to a profit in the latest period, helped in large part by the $250 million breakup fee it had received from Staples, and its revenue was lower. The earnings result, excluding the one-time fee and other special items, declined from a year ago, missing Wall Street expectations.
The company plans to trim $250 million in costs by 2018 and initiated a quarterly dividend program at $0.025 a share, payable on September 15 to shareholders of record by August 25.
Office Depot closed 42 stores in the second quarter, ending the period with 1,513 stores in North America as part of its earlier plan to close 400 stores. It said Wednesday it would close an additional 300 stores on top of that.
Office Depot's results have been weighed down recently amid a declining market as an increasingly digital workplace continues to hurt sales.
Staples agreed in February 2015 to buy Office Depot for about $6.3 billion. In 2013, the U.S. Federal Trade Commission (FTC) approved Office Depot's takeover of the smaller OfficeMax. But the FTC argued its tie-up with Staples would mean higher prices and fewer options for big companies that buy office supplies in bulk.
In the June quarter, Office Depot earned $210 million, or $0.38 per share, compared with a year-earlier loss of $58.0million, or $0.11 per share. Excluding items, earnings were $0.03 per share, compared with $0.06 a year earlier. Revenue slipped six percent to $3.22 billion. (Source: Ibid.)