This "Oddball" Indicator Says the Economy Is Booming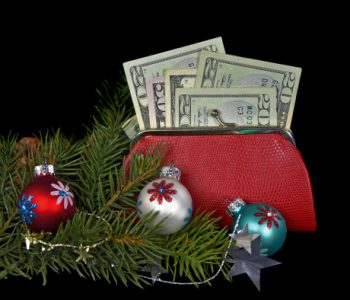 What Christmas Tree Sales Could Say About the Economy
There are many indicators describing different aspects of the economy, such as gross domestic product (GDP), the unemployment rate, and the consumer price index (CPI). But here's one "oddball" indicator that I bet you have never used before: Christmas tree sales.
According to the results of a survey from Evercore ISI Institutional Equities, Christmas tree sales in the past four weeks in the U.S. have increased 10% from a year ago. The Wall Street Journal calls this "an interesting metric of U.S. consumer health," and said that this year's sales have shown "the biggest increase in years." (Source: "WSJ's Daily Shot: Americans Are Rushing for Mortgages As Rate Rise," The Wall Street Journal, December 21, 2016.)
While Christmas tree sales seem to reflect consumer's enthusiasm, keep in mind that consumption is a key component of the economy in the United States. On average, consumer consumption has accounted for about two-thirds of U.S. GDP.
One of the reasons behind the increased enthusiasm could be Donald Trump's surprise victory in the U.S. presidential election. In particular, a number of surveys released in recent weeks have shown major increases in expectations about how the economy will be doing.
For instance, the National Association of Home Builders (NAHB) said that its Housing Market Index (HMI) surged to 70 (on a scale of 0 to 100) in December, marking its highest reading since July 2005. The index is based on a monthly survey of NAHB members to take the pulse of the single-family housing market. The NAHB said that the increase in builder sentiment was largely due to "a post-election bounce." (Source: "Builder Confidence Closes Year on a High Note," National Association of Home Builders, December 15, 2016.)
Another example is the result from the Empire State Manufacturing Survey. The Federal Reserve Bank of New York said that the headline general business conditions index climbed from 1.5 to 9.0 in November. Moreover, the index for future business conditions shot up 20 points to 50.2, its highest level in nearly five years. Sixty-one percent of respondents said they expect future business conditions to improve. (Source: "Empire State Manufacturing Survey," Federal Reserve Bank of New York, last accessed December 22, 2016.)