Dividend Stocks: Should Investors Consider This Undervalued Stock Yielding 11.8%?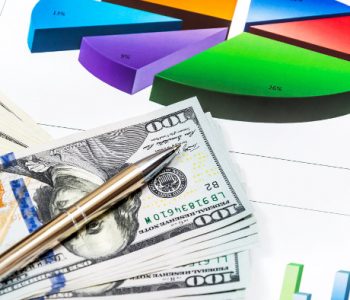 iStock.com/LIgorko
This Company Pays Oversized Dividends
Markets can be highly efficient, which means it's not easy to find bargains in the world of dividend stocks. If a company pays shareholders oversized distributions, chances are that investors will notice and bid up its price.
There are, however, exceptions.
TICC Capital Corp. (NASDAQ:TICC), for instance, offers investors a dividend yield more than six times the market average. And yet the stock is trading at a considerable discount.
Of course, you can argue that an ultra-high yield could simply be a byproduct of investors' concerns about the company's business. However, TICC Capital actually runs quite profitable operations.
Headquartered in Greenwich, Connecticut, TICC Capital is in the investment business. It invests in a wide range of U.S.-based companies, most by providing debt capital. This allows the company to generate a predictable stream of interest income, as well as distribute some of that to investors.
Right now, the company pays quarterly dividends of $0.20 per share. At its current share price, that translates to an annual yield of 11.76%. To give you some perspective, the average dividend yield of all S&P 500 companies right now is just 1.89%. (Source: "S&P 500 Dividend Yield," Multpl.com, last accessed October 10, 2017.)
High-yield stocks are not known to be the safest bets, but TICC Capital has put in a lot of effort in managing its risk. By the end of the second quarter, the company's $454.8-million portfolio was made up of 67 unique investments in 12 different industries. The average investment represents just 1.5% of TICC Capital's total portfolio by fair value. The top 10 investments by fair value account for just 34.4% of the total portfolio. (Source: "TICC Capital Corp. Investor Presentation Quarter Ended June 30, 2017," TICC Capital Corp, last accessed October 10, 2017.)
Also Read:
10 Undervalued Stocks Insiders are Buying
Through diversification, the company limits its exposure to any particular company or industry.
These investments are also highly profitable. By the end of June, the weighted average yield of the company's debt investments stood at 9.5%. (Source: "TICC Announces Results of Operations for the Quarter Ended June 30, 2017," TICC Capital Corp, August 8, 2017.)
Furthermore, TICC Capital has chosen to be regulated as a business development company (BDC) under the Investment Company Act of 1940. Thanks to this structure, the company can pass its profits directly to shareholders without being taxed at the corporate level.
Trading at a Discount
Other than its yield, TICC Capital stands out among dividend stocks, due to its value. By the end of June, the company had a net asset value (NAV) per share of $7.51. However, its share price is just $6.78. In other words, TICC Capital is trading at a discount of nearly 10% of its net asset value.
People like to chase the hottest tickers rather than checking out the bargain bin. But remember what Benjamin Graham, Warren Buffett's mentor, once said, "In the short run, a market is a voting machine but in the long run, it is a weighing machine." (Source: "Quote by Benjamin Graham," Goodreads, last accessed October 10, 2017.)
By purchasing shares at a discount, investors who are willing to consider value stocks could benefit from downside protection. And, with an 11.76% yield, TICC Capital is certainly worth taking a look at for today's dividend investors.