Ocean Yield ASA: Will This 9% Yielder Raise Its Dividend Again?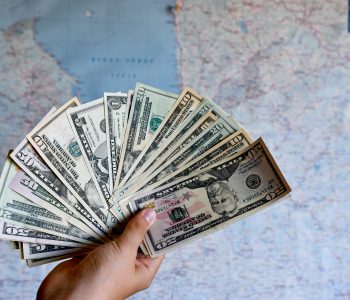 This High-Yield Stock Looks Interesting
In financial markets, it's generally the case that the higher the yield, the higher the risk. So it shouldn't come as a surprise that, since the world economy tanked this year due to the COVID-19 pandemic, high-yield stocks have often been associated with dividend cuts.
That means, when a high-yield company actually raises its payout in this day and age, it deserves investors' attention.
I'm looking at Ocean Yield ASA (FRA:OY3, OTCMKTS:OYIEF), a Norwegian ship-owning company with investments in vessels on long-term charters. It was founded in 2012 and went public on the Oslo Stock Exchange in 2013. While this is a foreign company, U.S. investors can find Ocean Yield stock trading over the counter under the ticker "OYIEF."
Of course, income investors are not known for shopping over the counter. Instead, blue-chip stocks trading on major U.S. stock exchanges tend to be the go-to choice for those looking for reliable dividends. But as I said, this is a high-yield company that recently raised its dividend.
On November 2, Ocean Yield's board of directors declared a cash dividend of $0.0515 per share, representing a three-percent increase from the company's prior quarterly dividend. Note that the dividends are denominated in U.S. dollars, so American investors don't have to worry about foreign currency translation. (Source: "Key Information Relating to the Cash Dividend to Be paid by Ocean Yield ASA," Ocean Yield ASA, November 2, 2020.)
At the current share price, the new quarterly dividend rate gives OYIEF stock an annual yield of nine percent.
On the same day of Ocean Yield's latest dividend announcement, it also reported earnings. The report showed that, in the third quarter of 2020, the company generated $57.2 million of total revenue, compared to $61.7 million generated in the third quarter of 2019. (Source: "Q3 2020 Report," Ocean Yield ASA, November 2, 2020.)
Adjusted net profit from continuing operations came in at $24.5 million for the quarter, which actually marked a sizable improvement from the $17.0 million earned in the year-ago period.
While the global economic climate hasn't been that great due to the pandemic, the company does have a contract backlog that provides visibility with respect to its future earnings and dividend capacity. As of September 30, Ocean Yield's earnings before interest, taxes, depreciation, and amortization (EBITDA) charter backlog was $2.9 billion, with an average remaining contract duration of 10.1 years.
The substantial backlog is diversified across different segments, including tankers (38%), container (23%), dry bulk (15%), oil service (10%), gas carriers (seven percent), and car carriers (seven percent). (Source: "Ocean Yield Q3 2020 Presentation," Ocean Yield ASA, November 2, 2020.)
Ocean Yield also believes that its counterparty risk has been reduced in the third quarter, with all counterparties performing according to the respective charter contracts. Looking ahead, the company does not expect COVID-19 to have a material negative impact on vessels with long-term charters.
As for dividends, Ocean Yield's chief executive officer, Lars Solbakken, said, "I think that our plan is to gradually increase the dividend going forward. We have a conservative dividend level at the moment compared to the expected dividend capacity. But due to the low share price, we do not have any intention of raising new equity for growth. So therefore, we will maintain a more conservative dividend payout ratio than we have historically had, but the plan is absolutely to gradually increase it." (Source: "Ocean Yield ASA (OYIEF) CEO Lars Solbakken on Q3 2020 Results – Earnings Call Transcript," Seeking Alpha, November 3, 2020.)
Bottom Line on Ocean Yield ASA
Ultimately, I wouldn't call Ocean Yield stock a slam dunk. The company did reduce its payout earlier this year, and one of the reasons behind the current high yield is the downturn in its share price.
That being said, we could be witnessing a turnaround. If Ocean Yield ASA can continue raising its dividend—or even just maintain the current payout—it would make OYIEF stock worth considering for yield hunters.