Occidental Petroleum Corporation Hikes Dividend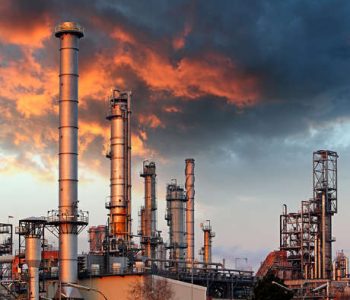 Business is volatile in the oil patch, but one energy producer is pumping out consistent returns for shareholders.
On Thursday, Occidental Petroleum Corporation (NYSE:OXY) announced that its board of directors has authorized an increase in the company's dividend from an annual rate of $3.00 per share to $3.04 per share. The next $0.76 per share quarterly dividend will be payable on October 14, 2016 to shareholders of record as of September 9. (Source: "Occidental Petroleum Announces Dividend," Occidental Petroleum Corporation, July 14, 2016.)
With this increase, the oil and gas exploration and production company has an annual dividend yield of 3.93%.
"Occidental has now increased its dividend every year for 14 consecutive years, and a total of 15 times during that period," said Vicki A. Hollub, president and chief executive officer of Occidental. "The total increase in the annual dividend rate from 2002 exceeds 500%. The dividend increase reflects our commitment to growing Occidental's dividend annually for our shareholders, and our confidence in the company's financial strength and future performance." (Source: Ibid.)
While many companies in the oil patch are still deep in the doldrums, Occidental has been improving its operations. This dividend hike is the latest sign of progress.
In the first quarter of 2016, Occidental reported a profit of $78.0 million, or earnings of $0.10 per share. This is a huge improvement compared to the year-ago period, in which the company had a net loss of $218 million, or $0.28 per share. (Source: "Occidental Petroleum Announces 1st Quarter 2016 Results," Occidental Petroleum Corporation, May 5, 2016.)
Analysts were also impressed with the results from the company's fast-growing shale operations in the West Texas Permian Basin. Many had feared the drop in oil prices would make drilling this field unprofitable. Operating costs, however, have sharply fallen over the past year, indicating the field could be profitable even at today's lower oil prices.
That should translate into further gains for the bottom line. Over the next year, management expects oil and gas production to rise between four and six percent. For income investors, that will likely result in more dividend hikes in upcoming quarters.