Obama Retirement Savings Rule Faces Big Challenge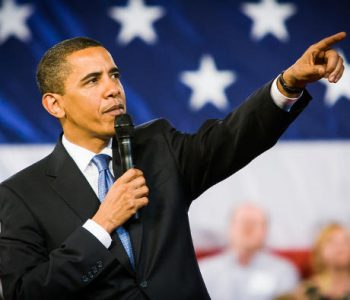 A regulation known as the fiduciary rule was finalized by the Department of Labor back in April. Now, financial industry trade groups are taking to the courts to block it.
Today, The Wall Street Journal reported that the U.S. Chamber of Commerce and the Securities Industry and Financial Markets Association (SIFMA) are preparing a lawsuit to block this rule. Sources said that the lawsuit could be filed as early as this Wednesday. (Source: "Obama Retirement-Savings Rule Faces Industry-Led Court Battle," The Wall Street Journal, May 31, 2016.)
The new rule requires brokers and other financial professionals working on retirement accounts to act as fiduciaries. This means they have to act in the best interests of their clients when giving advice on money in individual retirement accounts (IRAs) and 401(k)s. Previously, brokers were only required to give suitable recommendations.
The goal of this new regulation is to help investors make the most cost-effective decisions regarding their retirement savings accounts. This could also mitigate the conflict of interest problem when brokers give clients recommendations.
For instance, under the looser standard, if brokers can get a sizable commission from selling high-cost mutual funds, they would have more incentive to recommend those as opposed to, say, low-cost exchange-traded funds (ETFs).
Among the heightened retirement advice standards, there is also a provision that allows investors to file class-action lawsuits when they believe an advisor fails to follow the new rule. Opponents of the new rule, though, say this would expose the $14.0-trillion market to expensive litigation and the rule-makers do not have the congressional authority to include such a provision.
Furthermore, opponents argue that the new rule would make it more difficult for small investors to get advice on where to put their retirement savings. Last month, Ann Wagner—one of the leading congressional opponents of the new rule—said, "It is clear that this top-down, Washington-knows-best power grab only hurts those they claim they will protect—low- and middle-income families who are looking for sound investment advice in the midst of a savings crisis." (Source: "House Republicans Vote to Block New Rule on Retirement Advice," The Wall Street Journal, April 28, 2016.)