After Surging 70%, Oasis Midstream Partners LP Still Yields 10.5%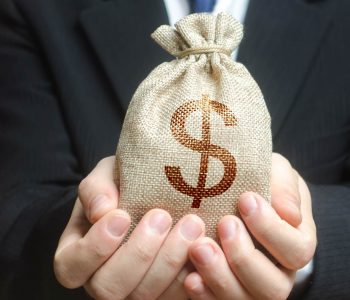 Looking for High-Yield Stocks? Read This
Most people have never heard of Oasis Midstream Partners LP (NASDAQ:OMP). But for those who were informed enough to load up on OMP stock and hold it over the past few months, the return has been quite substantial.
I told readers of Income Investors to check out Oasis Midstream Partners stock at the beginning of December 2020. At that time, the stock was trading around $12.00 apiece.
Now, OMP stock is at $20.50, marking a 70% gain in just four months.
And here's the neat thing: normally, as a stock skyrockets, its yield falls. While Oasis Midstream Partners stock's yield is indeed lower than when I last wrote about it, the company was such a high yielder to begin with that its yield remains impressive, even at the current share price.
How big is that yield?
Well, Oasis Midstream Partners LP paid a quarterly cash distribution of $0.54 per unit on March 18. Based on the current stock price, that quarterly payout translates to an annual yield of 10.5%.
In other words, even after a huge rally, OMP stock is a double-digit yielder.
Of course, we know that double-digit yielders are not the safest bets, especially if they come from the energy sector—and Oasis Midstream Partners is an energy company.
Over the past year, we've seen plenty of energy companies—including midstream operators—slash their dividends.
However, Oasis Midstream was not one of them. When Oasis Midstream Partners stock first started trading in late 2017, it had a quarterly distribution rate of $0.375 per unit. After that, Oasis Midstream Partners LP paid a higher distribution every quarter, bringing its quarterly distribution rate to $0.54 per unit by early 2020. (Source: "OMP Dividend History," Nasdaq, last accessed March 31, 2021.)
Then, as the COVID-19 pandemic started sending shock waves across the world, OMP stock simply maintained its payout—until this day.
That is, the partnership has paid either steady or increasing distributions since it went public. That's a very impressive track record for a company in the energy sector.
Here's a little background on Oasis Midstream Partners LP: it's a master limited partnership (MLP) created by Oasis Petroleum Inc. (NASDAQ:OAS) to own, operate, develop, and acquire midstream energy assets in North America. The partnership's assets are integral to the oil and natural gas operations of Oasis Petroleum Inc. and are strategically positioned to capture volumes from other producers.
Looking at the financials, we see that Oasis Midstream Partners generated $30.8 million in distributable cash flow in the fourth quarter of 2020. The actual cash distributions, on the other hand, totaled $19.3 million for the quarter. That allowed the MLP to achieve a distribution coverage ratio of 1.6 times, leaving a margin of safety. (Source: "Oasis Midstream Partners LP Announces Year Ended December 31, 2020 Earnings and Declares Fourth Quarter Distribution of $0.54/unit," Oasis Midstream Partners LP, February 24, 2021.)
In full-year 2020, Oasis Midstream Partners earned $128.0 million of distributable cash flow while declaring $77.1 million in total cash distributions for its partners. That resulted in a distribution coverage ratio around 1.7 times. So again, the payout was covered.
Regarding the outlook on future distributions, the MLP's chief executive officer, Taylor Reid, said, "We will continue to monitor the environment in OMP's operational and financial outlook to inform decisions on future distributions, which will be largely directed by the targeted long-term leverage target of 2.75x to 3.2x." (Source: "Oasis Midstream Partners LP (OMP) CEO Taylor Reid on Q4 2020 Results – Earnings Call Transcript," Seeking Alpha, February 25, 2021.)
Bottom Line on Oasis Midstream Partners LP
Overall, Oasis Midstream Partners LP has done a pretty decent job in what was an extraordinary environment for the energy sector. Last year, the partnership had $36.0 million of free cash flow after expansion capital expenditures and cash distributions to unitholders. The company also maintained a strong balance sheet and a lean cost structure.
While nothing is carved in stone in terms of future distributions, I'd say Oasis Midstream Partners stock is one of the few double-digit yielders worth considering in today's market.