Oasis Midstream Partners LP: Is This 20% Yield for Real?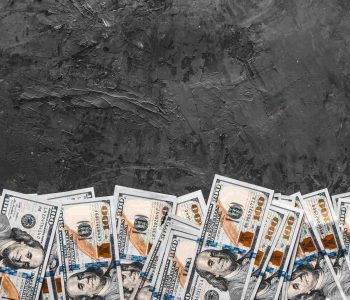 A Double-Digit Yielder to Think About
What is a high-yield stock?
Well, the answer can vary depending on the perspective. If you look strictly at blue-chip stocks, a five-percent yield would put a company among the higher-yielding names. In the case of midstream energy operators structured as master limited partnerships (MLPs) though, it's not unusual to find annual distribution yields of eight percent, nine percent, or even above the double-digit mark.
One of the reasons behind MLPs' oversized payouts is that they're pass-through entities: MLPs don't pay income tax at the corporate level, provided that they distribute most of their available cash to investors. Today, MLPs are some of the highest-yielding names in the entire stock market.
And yet, Oasis Midstream Partners LP (NASDAQ:OMP) offers a yield that's staggering even by MLP standards.
Headquartered in Houston, TX, Oasis Midstream is an MLP created by Oasis Petroleum Inc. (NASDAQ:OAS) to own, operate, develop, and acquire midstream energy assets in North America. The partnership's assets are integral to the oil and natural gas operations of Oasis Petroleum and are also strategically positioned to capture volumes from other producers. (Source: "November 2020 Investor Presentation," Oasis Midstream Partners LP, last accessed December 1, 2020.)
The reason to check out Oasis Midstream Partners stock right now is very simple: it has a quarterly distribution rate of $0.54 per unit, which, at the current unit price, translates to an annual yield of 20.1%.
Now tell me, when was the last time you saw a yield that high?
Of course, the energy industry has not been in the best of shape this year. With the COVID-19 outbreak and the oil price crash that soon followed, many energy companies were deep in the doldrums. Dividend cuts were quite common.
However, despite the industry-wide downturn, Oasis Midstream Partners LP did not reduce its payout to unitholders. In fact, its third-quarter 2020 distribution of $0.54 per unit was the exact same amount the company was paying for the first quarter of this year, and was actually higher than what it paid for the year-ago period. (Source: "OMP Dividend History," Nasdaq, last accessed December 1, 2020.)
The financials don't look too bad, either. In the third quarter of 2020, Oasis Midstream generated $34.1 million in distributable cash flow while declaring $19.3 million in actual cash distributions. Therefore, the partnership achieved a distribution coverage ratio of 1.8 times. (Source: "Oasis Midstream Partners LP Announces Quarter Ended September 30, 2020 Earnings," Oasis Midstream Partners LP, November 3, 2020.)
So, why is the yield on OMP stock staying at such an elevated level?
The reason has to do with the downturn in its unit price. Even with the recent recovery, Oasis Midstream Partners stock is still down about 30% year-to-date. And one of the main investor concerns was that Oasis Petroleum—the MLP's sponsor and largest customer—filed for Chapter 11 bankruptcy in September.
However, keep in mind that Oasis Midstream is an independent legal entity operating as an MLP.
In the company's latest earnings conference call, its chief executive officer said, "Oasis Midstream Partners and all its subsidiaries are not included in the Chapter 11 filing. Operations have not been affected and continuous normal and our contracts and dedications with Oasis remain in place." (Source: "Oasis Midstream Partners LP (OMP) CEO Taylor Reid on Q3 2020 Results – Earnings Call Transcript," Seeking Alpha, November 4, 2020.)
It also helps that, by now, Oasis Petroleum has completed its financial restructuring and has emerged from Chapter 11 with substantially less debt than before. The company's new common stock also began trading on the Nasdaq. (Source: "Oasis Petroleum Successfully Completes Financial Restructuring," Oasis Petroleum Inc., November 19, 2020.)
Bottom Line on Oasis Midstream Partners LP
Ultimately, keep in mind that higher returns always come with higher risk. The operating environment remains volatile for the energy sector, and OMP stock's distributions are not carved in stone.
Still, with a 20%% yield, Oasis Midstream Partners LP at least deserves a spot on every yield-hunter's watch list.