Oaktree Specialty Lending Corp an "Alternative Bank" That Yields 8%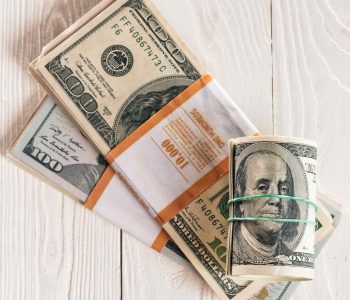 A Stock Worth Considering for Yield-Seeking Investors
When it comes to providing investors with oversized dividends, few sectors have been doing a better job in today's low-yield environment than a group of companies I call "alternative banks."
Officially named business development companies (BDCs), they're regulated under the Investment Company Act of 1940. Most of them have a similar business model to that of traditional banks: lending money out at higher interest rates than they borrow it at. However, BDCs do not serve retail customers like you and me. Instead, they mostly lend to middle-market companies in the U.S.
That distinction is why I call them alternative banks.
Of course, due to the economic impacts from the COVID-19 pandemic, even large banks saw their business deteriorate for quite some time last year. And for some alternative banks, the situation was even more difficult. In 2020, quite a few BDCs cut back their dividends.
And yet, one BDC by the name of Oaktree Specialty Lending Corp (NASDAQ:OCSL) was doing the exact opposite: the company was raising its dividends to investors.
Oaktree Specialty Lending is a BDC headquartered in Los Angeles. It provides financing solutions including first- and second-lien loans, unsecured and mezzanine loans, and preferred equity. The investments are diversified across 115 portfolio companies in a variety of industries. (Source: "First Quarter Fiscal Year 2021 Earnings Presentation," Oaktree Specialty Lending Corp, February 4, 2021.)
Here's the neat part: at the beginning of 2020, OCSL stock had a quarterly dividend rate of $0.095 per share. As COVID-19 became a global pandemic and started sending shock waves across the economy in the second quarter, the company maintained its payout. And then, in the third quarter, Oaktree Specialty Lending actually raised its cash dividend to $0.105 per share. (Source: "Dividends," Oaktree Specialty Lending Corp, last accessed February 11, 2021.)
Better yet, in the fourth quarter of 2020, Oaktree Specialty Lending made another increase to its quarterly dividend to $0.11 per share.
And that's not all. In early February, the company's board of directors declared a quarterly distribution of $0.12 per share, representing a nine-percent increase to its prior payout. The dividend will be paid on March 31 to shareholders of record as of March 15.
In other words, while the economy is yet to make a full recovery from the pandemic, this alternative bank has already delivered three consecutive quarterly dividend hikes to its shareholders.
And with OCSL stock trading around $6.00 per share, the latest quarterly dividend rate translates to an annual yield of eight percent.
Now, you may be wondering whether the company can actually afford the oversized payout.
Well, Oaktree Specialty Lending recently reported earnings. The report showed that, in the fourth quarter of 2020, the company generated adjusted net investment income of $0.14 per share. While the amount was lower than the $0.17 per share the company earned in the year-ago period, it was in excess of its fourth-quarter dividend payment of $0.11 per share. (Source: "Oaktree Specialty Lending Corporation Announces First Fiscal Quarter 2021 Financial Results and Declares Increased Distribution of $0.12 Per Share," Oaktree Specialty Lending Corp, February 4, 2021.)
Things have been going quite well at the BDC. In the fourth-quarter earnings conference call, its president and chief operating officer, Matt Pendo, said, "We had another strong quarter of originations where we originated $286 million of new investment commitments. [Of these] new commitments, nearly 70% were first lien loans and included $181 million in private transactions, $84 million in the new issue primary market, and $22 million in secondary market purchasers." (Source: "Oaktree Specialty Lending Corporation (OCSL) CEO Armen Panossian on Q1 2021 Results – Earnings Call Transcript," Seeking Alpha, February 4, 2021.)
Bottom Line on Oaktree Specialty Lending Corp
At the end of the day, keep in mind that the BDC world still faces uncertainty. In the case of Oaktree Specialty Lending Corp, the company did not provide any forward-looking guidance regarding dividends and earnings. That is, nothing is carved in stone.
Still, if this alternative bank can just maintain its current payout level, it would make OSCL stock one of the few eight-percent yielders worth considering in today's market.