Annaly Capital Management, Inc.: Can Investors Count on This 11.9% Yield?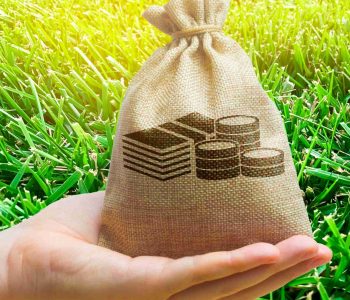 1 Double-Digit Yielder to Think About
Due to the role that the mortgage industry played in the 2007 to 2009 financial crisis, mortgage-backed securities (MBSs) may not have the best reputation in the investment world. However, mortgage real estate investment trusts (mREITs), which often own portfolios of MBSs, are actually some of the highest yielding stocks in today's market. So, if you are a yield-seeking investor, you may not want to ignore the sector just yet.
For instance, Annaly Capital Management, Inc. (NYSE:NLY) has a portfolio that consists of tens of billions of dollars in MBSs. It is also one of the biggest mREITs in the market, with market capitalization of over $10.0 billion.
The company recently declared a quarterly cash dividend of $0.22 per share, which will be paid on October 30, 2020 to shareholders of record as of September 30. At the current share price, this quarterly payout translates to an annual dividend yield of 11.9%.
The big question, of course, is whether investors can count on that massive yield.
Well, the first thing to note about this mREIT is that it invests largely in agency MBSs, which are residential MBSs with the principal and interest payments guaranteed by the Federal National Mortgage Association (Fannie Mae), the Federal Home Loan Mortgage Corporation (Freddie Mac), or the Government National Mortgage Association (Ginnie Mae).
As of June 30, 2020, Annaly's portfolio consisted of $96.3 billion in agency MBSs, which represented 93% of the company's total assets and 75% of its dedicated equity capital. (Source: "Second Quarter 2020 Investor Presentation," Annaly Capital Management, Inc., last accessed September 21, 2020.)
In other words, while borrowers may default on their mortgages. Annaly's substantial focus on agency MBSs allows it to minimize its portfolio's credit risk.
Other than the default risk of the underlying mortgages, another thing that may concern mREIT investors is the interest rate environment. Basically, mREITs profit from the gap, or spread, between short-term and long-term interest rates. That spread tightened earlier this year, which hurt mREITs' profitability.
More recently, though, the spread started to widen, and Annaly Capital Management, Inc. was able to improve its business. In the second quarter of 2020, the company achieved a net interest margin of 1.88%, which marked a sizable increase from its first-quarter net interest margin of 1.18%.
In the latest earnings conference call, Annaly's chief executive officer and chief investment officer, David Finkelstein, said, "We have entered a more normalized environment with fed action serving as a key driver and spreads have retraced much the widening experienced in March we do remain positive on the sector given ample funding availability at low rates due to rate volatility and a complete reversal of an inferior technical backdrop that characterizes sector at the outset of this year." (Source: "Annaly Capital Management, Inc. (NLY) CEO David Finkelstein on Q2 2020 Results – Earnings Call Transcript," Seeking Alpha, July 30, 2020.)
Looking at the earnings, we see that, in the second quarter, Annaly Capital Management, Inc. generated core earnings of $0.27 per share. The amount not only represented a 28.6% increase sequentially, but was also more than the $0.22 per share dividend the mREIT declared during the quarter. (Source: "Annaly Capital Management, Inc. Reports 2nd Quarter 2020 Results," Annaly Capital Management, Inc., July 29, 2020.)
Another thing to note is that, at the end of June, Annaly Capital Management had a book value of $8.39 per share, which was up 11.9% from the $7.50 per share at the end of March. In the earnings call, management mentioned that, near the end of July, the company's book value had improved by roughly another one percent.
To put that in perspective, the mREIT has a share price of $7.37 at the time of this writing, meaning it is trading at a substantial discount compared to the company's last-reported book value.
Bottom Line on Annaly Capital Management, Inc.
At the end of the day, like most double-digit yielders, NLY stock is not perfect. Even though the company has a solid business in place, its payouts are not always carved in stone.
In particular, the mREIT had a quarterly dividend rate of $0.25 per share at the beginning of this year. Therefore, while Annaly is an extremely high-yield stock, its current quarterly dividend rate is actually the result of a payout cut. (Source: "Dividends," Annaly Capital Management, Inc., last accessed September 21, 2020.)
Of course, dividend cuts aren't uncommon among mREITs—or REITs in general—within this year's extraordinary environment. However, Annaly's payout reduction still means that investors are receiving less money than before, which is definitely a letdown to those who were counting on those dividends.
Bottom line: I wouldn't call Annaly stock a slam dunk, but from the latest results, we see that the business is improving. If the company keeps going in that direction, income investors may want to take a second look at this 11.9% yielder.