Will This 9.6% Yielder Provide More Than Just Dividends?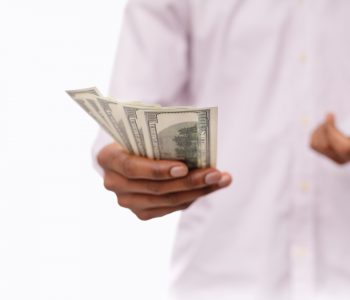 This High-Yield Stock Looks Interesting
Most people have never heard of Macquarie Infrastructure Corp (NYSE:MIC), but the company offers one of the biggest cash payouts in the entire stock market.
Headquartered in New York City, Macquarie Infrastructure owns and operates a portfolio of infrastructure and infrastructure-like businesses in the United States.
The company operates through three main segments: "International-Matex Tank Terminals" (IMTT), "Atlantic Aviation," and "MIC Hawaii." (Source: "MIC Reports Third Quarter 2019 Financial and Operational Results," Macquarie Infrastructure Corp, October 31, 2019.)
IMTT is one of the largest independent bulk liquid terminal businesses in the United States. Atlantic Aviation is Macquarie Infrastructure Corp's airport services business, which provides fuel, terminal, aircraft hangar, and other services to owners and operators of general aviation aircraft. Macquarie also has energy production and distribution operations in Hawaii through its MIC Hawaii segment.
Like I said, the No. 1 thing that makes MIC stock stand out is the sheer size of its payout. Just recently, the company paid a cash dividend of $1.00 per share for the third quarter of 2019. With Macquarie Infrastructure stock trading at $41.52 per share, that quarterly payment translated to an annual dividend yield of 9.6%.
To give you a comparison, the average dividend yield of S&P 500 companies is just 1.8% at the moment. (Source: "S&P 500 Dividend Yield," Multpl.com, last accessed November 19, 2019.)
In other words, this little-known stock offers a yield that's more than five times that of the benchmark's average.
The big question now, of course, is whether the company can generate enough money to cover its payout.
Is Macquarie Infrastructure Corp's Dividend Safe?
Macquarie Infrastructure reported third-quarter results at the end of October. At first glance, the numbers didn't seem that impressive.
During the quarter, the company generated $405.0 million of consolidated revenue, which represented a 3.8% decline from the $421.0 million earned in the year-ago period. (Source: "MIC Reports Third Quarter 2019 Financial and Operational Results," Macquarie Infrastructure Corp, op. cit)
However, according to the company, this change in revenue was mostly due to "the absence of revenue from smaller businesses sold during the past year partially offset by an increase in the volume of fuel sold and services provided by Atlantic Aviation as well as an increase in storage utilization at International-Matex Tank Terminals (IMTT)."
What is impressive, though, is the company's ability to generate free cash flow.
You see, Macquarie Infrastructure Corp generated $327.0 million in adjusted free cash flow from continuing operations in the first nine months of 2019. To put that in perspective, the company paid $258.0 million in dividends for this period. As a result, MIC stock had a payout ratio of 78.9%.
While the fourth quarter is still underway, the company said that it expects its full-year dividends to be approximately 84% of its adjusted free cash flow for the year.
That means Macquarie Infrastructure stock actually has a margin of safety in its dividend policy. When it comes to companies yielding close to 10%, that is a rare find.
And even though past performance does not guarantee future results, the company plans to maintain its current dividend policy.
In the company's latest earnings conference call, Chief Executive Officer Christopher Frost said, "We intend to pay a dividend of $1 per share per quarter in 2020." (Source: "Macquarie Infrastructure Company LLC (MIC) CEO Christopher Frost on Q3 2019 Results – Earnings Call Transcript," Seeking Alpha, October 31, 2019.)
Will MIC Stock Provide More Than Just Dividends?
Now, here's the neat part. Other than collecting a hefty dividend, there might be another way for Macquarie Infrastructure stock investors to get paid.
On the same day as its third-quarter earnings report, Macquarie Infrastructure announced that it would pursue strategic alternatives, including the sale of the company or its operating businesses in an effort to unlock value for shareholders. (Source: "MIC Announces Intention to Pursue Strategic Alternatives," Macquarie Infrastructure Corp, October 31, 2019.)
"Over the past 18 months we have successfully executed initiatives including the sales of smaller and non-core businesses which have strengthened our balance sheet and increased our financial flexibility. In addition, the investments we have made in the infrastructure of our businesses during this period have both improved their competitive position and increased their resilience," said Frost.
"Building on the momentum created by these actions, we are confident that now is the appropriate time to consider sales of our remaining businesses in order to unlock additional value for our shareholders."
Given Macquarie Infrastructure Corp's ability to generate free cash flow, its assets certainly look appealing. And if the company gets sold altogether, I wouldn't be surprised to see a nice premium in the selling price.
As it stands, MIC stock looks like an interesting opportunity.