Kroger Co: A "Sleep Well at Night" Dividend Stock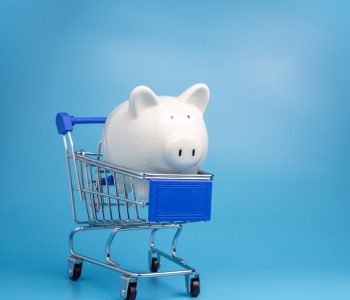 A Top Pick for Risk-Averse Income Investors
These are uncertain times, and with each market news headline, it's hard not to think how it will impact the stocks in your portfolio.
That's why, for income investors, it's important to own shares of companies that you don't need to monitor all the time. I mean, you already worked hard making that money in the first place; it's time to let it work for you rather than making you lose sleep over it.
One company that's well suited for a "sleep well at night" dividend portfolio is food retailer Kroger Co (NYSE:KR).
Headquartered in Cincinnati, Ohio, Kroger Co has nearly 2,800 stores in 35 states under two dozen banners. It is the largest supermarket company in the U.S. by revenue, and the second-largest general retailer in the country, only behind Walmart Inc (NYSE:WMT).
It's quite obvious why KR stock can be a great fit for a risk-averse investor's portfolio. The economy moves in cycles, but people always need to shop for food, meaning that Kroger will always be in business. In fact, you can even argue that, in a recession, people might spend less money dining out at restaurants and more money cooking from home, which would actually boost supermarket sales.
The current economic downturn—which is due to the COVID-19 pandemic and the related lockdowns—is a serious one. For a lot of companies, the pandemic resulted in the most challenging operating environment in their history.
Kroger Co, on the other hand, not only survived the downturn, but actually grew its business along the way.
Supermarkets are an essential business, so Kroger's stores remained open during the shutdown. At the same time, because a lot of restaurants were closed, supermarkets were pretty much the only option when it came to food. Furthermore, some people were stocking up on food and other essential supplies, so they were spending more at checkout than they normally would. Add it all up…and Kroger's business got a solid boost.
In the first quarter of Kroger's fiscal year 2020, which ended May 23, the company generated $42.0 billion in total sales, marking a substantial improvement from the $37.0 billion earned in the year-ago period. Notably, identical sales without fuel rose 19.0%. (Source: "Kroger Reports First Quarter 2020 Results and Provides Update on COVID-19 Response," Kroger Co, June 18, 2020.)
While the economy has since started to reopen, Kroger managed to continue its growth momentum. In the company's 2020 second fiscal quarter, which ended August 15, its identical sales without fuel increased 14.6%. (Source: "Kroger Reports Second Quarter 2020 Results and Updates Full-Year 2020 Guidance," Kroger Co, September 11, 2020.)
One thing that consumers have been doing a lot more often since the coronavirus outbreak began is shopping online. And Kroger was able to capitalize on that trend. In the first and second quarters of its fiscal 2020, the company's digital sales surged 92% and 127%, respectively.
Of course, I'm not saying that Kroger stock is immune to market volatility. In fact, since the company released its latest earnings report, KR stock has fallen more than six percent. But here's the thing: no matter where the company's share price is going, it should have no problem continuing to return cash to investors.
Kroger Co Pays Rock-Solid Dividends
You see, when numerous companies were slashing their dividends due to the impact from the pandemic, Kroger Co decided to raise its payout.
On June 25, the company's board of directors announced a 12.5% increase to the quarterly dividend rate, bringing it to $0.18 per share. This marked the company's 14th consecutive year of annual dividend increases. (Source: "Dividends," Kroger Co, last accessed September 17, 2020.)
The payout is safe, too. In the first half of Kroger's fiscal year 2020, the company generated adjusted earnings of $1.95 per share, while declaring total dividends of $0.34 per share. So, it was paying just a small fraction of its profits.
Ultimately, with an annual dividend yield of 2.2%, Kroger is not really a stock for yield hunters. But, if you are looking for a stock that can provide a steadily increasing stream of dividends to investors no matter what the economy or stock market is doing, few companies can do a better job than Kroger Co.