This Company Quietly Raises Dividend for 27th Consecutive Year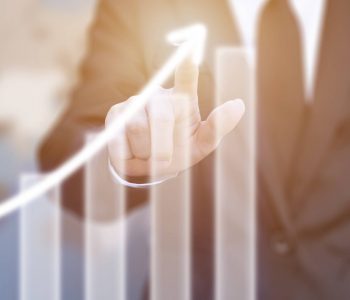 A Dividend Growth Stock You Likely Haven't Considered
If you are a dividend growth investor, you'll likely have heard about the S&P 500 Dividend Aristocrats. These are S&P 500 companies with at least 25 years of annual dividend increases. At the time of this writing, there are 66 companies with that prestigious title.
One thing to note is that the S&P 500 Dividend Aristocrats, while certainly elite, are not the only companies with a solid track record of returning cash to investors.
For instance, John Wiley & Sons, Inc. (NYSE:JW.A), a publishing company that has been around for over 200 years, has been paying increasing dividends to investors for over a quarter of a century. The company recently announced another payout increase. However, because Wiley is not a member of the S&P 500, it is not included in the list of S&P 500 Dividend Aristocrats.
On June 25, Wiley announced that its board of directors declared a quarterly cash dividend of $0.3425 per share. The amount represents a 0.7% increase from the company's previous quarterly dividend of $0.34 per share. The new dividend will be paid on July 22, 2020 to shareholders of record as of July 7. (Source: "Wiley Increases Quarterly Dividend for 27th Consecutive Year," John Wiley & Sons, Inc., June 25, 2020.)
Because John Wiley & Sons is not an S&P 500 company, the news did not get that much attention from Wall Street. But note that this announcement marked the company's 27th consecutive annual dividend hike.
With John Wiley & Sons stock trading at $39.15 apiece, the new quarterly dividend rate translates to an annual yield of 3.5%.
Sure, this is not a particularly high yield. But keep in mind that the average dividend yield of the S&P 500 Dividend Aristocrats is about 2.4% at the moment. So JW.A stock's payout is actually not bad at all, compared to the more famous dividend growth stocks.
And don't forget that dividend growth stocks tend to be long-term investments. If an investor purchases shares of a company that can continue to grow its payout, their yield on cost would be substantially higher than the current yield after years of holding.
John Wiley & Sons follows a fiscal year that ends on April 30. In the fourth quarter of its fiscal-year 2020, the company generated $474.6 million of revenue, down two percent year-over-year on a constant-currency basis. Excluding special items, Wiley's adjusted earnings came in at $0.66 per share for the quarter. While the amount was down substantially compared to the $1.05 per share it earned a year ago, it was still in excess of the company's $0.34-per-share dividend paid for the quarter. (Source: "Wiley Reports Fourth Quarter and Fiscal Year 2020 Results," John Wiley & Sons, Inc., June 11, 2020.)
Keep in mind that results from the April quarter reflected the impact of the COVID-19 pandemic on print books and test prep. While the company hasn't issued any specific outlook for its fiscal 2021 due to the uncertainty, I wouldn't be surprised to see its financials improve once the situation resolves.
Last but certainly not least, this publishing company has been doing a lot more than just printing physical copies. In Wiley's fiscal-year 2020, digital products and tech-enabled services accounted for nearly 80% of its total revenue.
Bottom Line on John Wiley & Sons, Inc.
Being able to raise one's dividend every year for 27 years is quite an accomplishment. Even though John Wiley & Sons stock is not a "Dividend Aristocrat," it still deserves the attention of income investors.