CVS Health Corp: A Dividend Growth Stock in Disguise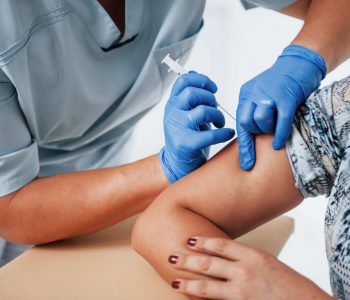 Why CVS Stock Deserves Special Attention
At first glance, CVS Health Corp (NYSE:CVS) doesn't seem that appealing to dividend growth investors. With an annual yield of 3.1%, it's not exactly a high-yield stock. And because the company has been paying the same quarterly dividend since 2017, there hasn't been much payout growth lately, either.
However, if you decide to ignore CVS Health stock right now, you could miss out on a serious dividend growth opportunity.
Let me explain.
To most consumers, CVS is known for its pharmacy chain business. The company has more than 9,900 retail locations in 49 states, D.C., and Puerto Rico. Around 70% of the U.S. population lives within three miles of a CVS pharmacy. Every day, the company's stores serve 4.5 million customers. (Source: "CVS Health at a Glance," CVS Health Corp, last accessed August 21, 2020.)
At the same time, CVS Health Corp has about 1,100 walk-in clinics and the company is one of the largest pharmacy benefits managers in the United States.
Now, healthcare is known as a recession-proof industry, which means healthcare stocks could come in handy this time around.
The COVID-19 pandemic has resulted in a major slowdown in the world economy. In the U.S., second-quarter gross domestic product (GDP) is estimated to have declined at an annual rate of 32.9%, marking the sharpest drop since the government started tracking the indicator. (Source: "Gross Domestic Product, 2nd Quarter 2020 (Advance Estimate) and Annual Update," Bureau of Economic Analysis, July 30, 2020.)
But because CVS Health Corp's business model is largely recession-proof, the company is doing more than fine, even in this extraordinary environment. Just take a look at the company's latest earnings report and you'll see what I mean.
In the second quarter of 2020—a period for which numerous companies reported significant year-over-year declines in sales and profits—CVS Health managed to grow its revenue by three percent year-over-year to $65.3 billion. (Source: "CVS Health Reports Second Quarter Results; Diversified Assets Deliver Strong Enterprise Results," CVS Health Corp, August 5, 2020.)
Moreover, the company generated $5.3 billion in adjusted operating income, marking a 32.2% increase year-over-year. Adjusted earnings came in at $2.64 per share, up 39.7% from the year-ago same period.
In other words, CVS Health managed to improve both its top- and bottom-line numbers despite the pandemic. Those numbers also handily beat Wall Street's expectations, as analysts were projecting adjusted earnings of $1.93 per share on $64.2 billion of revenue.
The best part is, while many other companies have been lowering or withdrawing their full-year outlooks, CVS Health Corp has actually raised its guidance. Previously, management expected the healthcare giant to generate adjusted earnings between $7.04 and $7.17 per share and cash flow from operations between $10.5 and $11.0 billion in full-year 2020. Now they are projecting adjusted earnings between $7.14 and $7.27 per share and cash flow from operations between $11.0 and $11.5 billion .
Keep in mind that, at the moment, CVS stock has a quarterly dividend rate of $0.50 per share, which is just a small fraction of its most recent adjusted earnings per share. But as I said, the company has been following this quarterly dividend rate since 2017. So, with a recession-proof business model and a solid outlook, why hasn't CVS Health raised its payout?
Well, the answer is that, after acquiring Aetna Inc. in 2018, CVS Health had an increased debt load, so the company has been focusing on paying down debt. When it comes to capital allocation, CVS Health's current priority is to reduce leverage and maintain the dividend. The company also plans to not buy back any stock until its leverage target is met. (Source: "Second Quarter 2020 Earnings Conference Call," CVS Health Corp, August 5, 2020.)
In the company's most recent earnings conference call, Executive Vice President and Chief Financial Officer Eva C. Boratto said, "We remain committed to reducing our debt as initially planned, and we are on track to meet our deleveraging target of low 3× in 2022." (Source: "Edited Transcript CVS.N – Q2 2020 CVS Health Corp Earnings Call," CVS Health Corp, August 5, 2020.)
I should point out that, looking further back, CVS Health stock has a quite impressive dividend history. As a matter of fact, since CVS became a standalone company trading on the New York Stock Exchange in 1996, it has never cut back its payout. In just the past 10 years, the company's quarterly dividend rate went from $0.0875 per share to $0.50 per share, marking an increase of 471%. (Source: "Dividend History," CVS Health Corp, last accessed August 21, 2020.)
Bottom Line on CVS Health Corp
And there you have it. Due to CVS Health's current priority of paying down debt, it likely won't announce any change to its dividend policy in the next few quarters. But once CVS meets its leverage target, the company's recession-proof business model and strong financials should give it plenty of room for more dividend increases.
In other words, if you are looking for dividend growth right now, CVS Health Corp likely won't fit the bill. But if you are a patient investor with a long-term horizon, CVS stock could represent a solid dividend growth opportunity.