CenturyLink Inc: This 10% Yield on the Verge of an Upgrade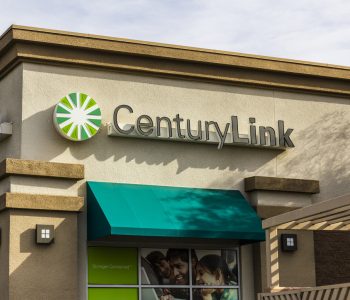 iStock.com/jetcityimage
Turnaround Stock Pays 10%
I like turnaround situations.
Once in a while, a good business might run into trouble. During these periods, you can often lock in a great yield and big capital gains.
Of course, not all turnarounds work out. Higher yields come with higher risk, but if you can stomach the ups and downs, these situations can present interesting opportunities.
Case in point: telecom giant CenturyLink Inc (NYSE:CTL). With a dividend yield topping 10%, shares of CTL stock offer one of the highest payouts around. But can this distribution possibly be safe? Let's dig into the financials.
CenturyLink found itself in trouble following the company's recent acquisition of Level 3 Communications. The logic behind the purchase made a lot of sense; it expanded CenturyLink's line of business offerings, positioning the company well for the future.
However, the problem came from how management chose to finance the deal. Executives funded most of the acquisition with debt, ballooning CenturyLink's debt load from $18.0 billion to $37.0 billion. Higher interest payments have put the squeeze on the company's profit margins, which analysts have feared could put the dividend at risk.
CenturyLink, though, seems to be digesting the purchase. Earlier this month, the company reported that net income during the second quarter had more than quadrupled to $292.0 million, or $0.27 per share. Management credited the better-than-expected number to higher revenue and realized synergies with Level 3 Communications.
More importantly, management boosted guidance in the areas where dividend investors need it most. Executives now see free cash flow coming in at between $3.6 billion and $3.8 billion this year, up from $3.2 billion and $3.4 billion previously. If CenturyLink can hit those numbers, that would put the dividend on a solid foundation.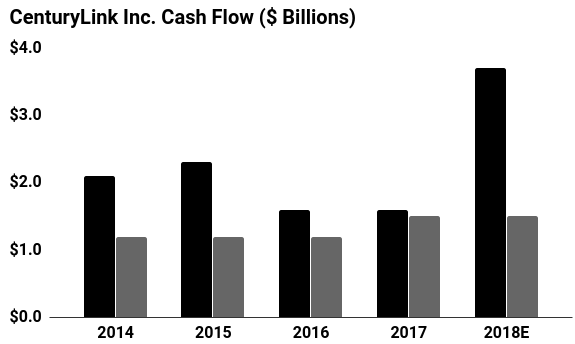 (Source: "SEC Filings," CenturyLink Inc, last accessed August 14, 2018.)

CenturyLink isn't out of the woods yet. The company's cash flow growth hinges on management's ability to extract cost savings from Level 3 Communications. Executives also need to boost revenues, which have declined for several quarters in a row.
CenturyLink will double as a court jester as it tries to juggle its balance sheet. If interest rates rise or lending conditions tighten, the company could struggle to roll over its debt.
That said, the stock's 10% yield compensates investors well for their risk. Time and time again, management has reaffirmed their commitment to the distribution.
If CenturyLink Inc executives can boost cash flows and keep up with debt payments, shareholders could potentially lock in an attractive income stream from  CTL stock.