Chimera Investment Corporation: Top Real Estate Stock Now Pays 10.6%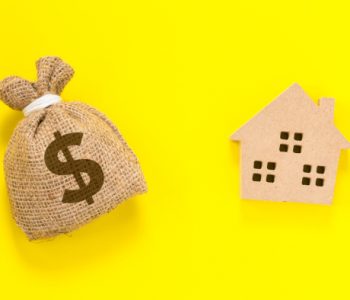 iStock.com/onsuda
Is CIM Stock Worth Thinking About?
Here at Income Investors, we are big fans of the real estate sector. Because tenants have to pay rent every month, real estate companies, which are often giant landlords, can collect a predictable stream of rental income and return some of it to shareholders through dividends.
However, being a landlord is not the only way for a real estate company to offer a decent return to investors. In fact, some of the highest yielders in today's market are in the real estate mortgage business. To be more specific, they are often structured as mortgage real estate investment trusts (mREITs).
Chimera Investment Corporation (NYSE:CIM) is an internally managed mREIT headquartered in New York City. Like most mREITs, the company borrows money short-term and lends it long-term. Because long-term interest rates are usually higher than short-term rates, mREITs can make money by pocketing the difference, known as the net interest spread.
As of March 31, Chimera's total portfolio had a gross asset yield of 6.2%. Since it had a financing cost of 3.7% on its liabilities, the company had a net interest rate spread of 2.5%, a pretty solid number compared to its peers. (Source: "Investor Presentation NYSE: CIM 1st Quarter 2018," Chimera Investment Corporation, last accessed August 17, 2018.)
Note that Chimera's portfolio is diversified across different types of investments. The company has acquired residential mortgage loans, non-agency residential mortgage-backed securities (RMBS), agency RMBS, and agency commercial mortgage-backed securities.
At the end of March, Chimera's portfolio consisted of 147,720 loans, for a total unpaid balance of $13.4 billion. The average loan size was just over $90,000, while the average loan age was 146 months.
Chimera Investment Corporation Offers a Generous Dividend Policy
Now, keep in mind that mREITs are a subset of real estate investment trusts (REITs). And for a company to maintain its status as a REIT, it must distribute at least 90% of its profits to shareholders through regular dividend payments.
In the case of Chimera Investment Corporation, the company has a quarterly dividend rate of $0.50 per share, which comes out to an annual yield of 10.6%.
In an era when most companies are struggling to come up with a five-percent dividend, CIM stock's double-digit yield could go a long way toward boosting the return of an income portfolio.
Of course, if yield is the only factor, investors can find plenty of stocks with even bigger payouts. But they are not going after the ultra-high-yielding tickers. The reason lies in those companies' dividend safety, or rather, the lack of it.
Therefore, before taking out your wallet, let's check whether Chimera actually has the resources to support its generous dividend policy.
Looking at the financials, we see that in 2017, the company generated core earnings of $2.34 per share. Given Chimera's total dividends of $2.00 per share declared for the year, it had a payout ratio of 85.5%. (Source: "Chimera Investment Corporation Releases 4th Quarter 2017 Earnings," Chimera Investment Corporation, February 14, 2018.)
In the first half of 2018, Chimera's core earnings came in at $1.17 per share. Again, the amount easily covered its first-half dividends of $1.00 per share, and has also left a margin of safety. (Source: "Chimera Investment Corporation Reports 2nd Quarter 2018 Earnings," Chimera Investment Corporation, August 1, 2018.)
CIM Stock Is Not a Slam Dunk
At the end of the day, keep in mind that, like most double-digit yielders, CIM stock is not perfect. In particular, if the yield curve "flattens" (i.e. the difference between short-term and long-term rates becomes smaller), it could have a negative impact on this mREIT.
Looking back, Chimera Investment Corporation's net interest income totaled $613.4 million in 2015, dropping to $586.2 million in 2016 before bouncing back to $606.0 million in 2017. With more Federal Reserve rate hikes on the horizon, it's uncertain whether Chimera can continue to improve its net interest income.
Still, right now, CIM stock's dividends remain safe.