Finally, a 12% Yield You Can Trust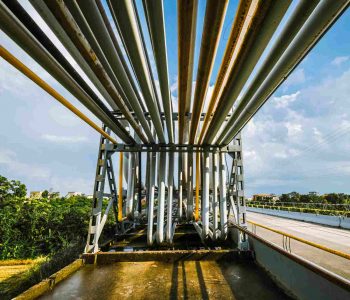 Is BP Midstream Partners LP's 12% Dividend Yield Safe?
A lot of high-yield dividend stocks cross my desk. A lot. And most them, to put it as politely as possible, are not, er… investment-grade.
But sometimes you stumble across an exception.
BP Midstream Partners LP (NYSE:BPMP) is a master limited partnership (MLP) that owns a network of energy pipelines across the United States. I often describe these assets as the "toll roads" of the oil patch, collecting steady fees on each barrel of crude shipped. That fee income has funded a 12% dividend yield, which has rolled in like clockwork for years.
But can such a high payout possibly be safe? Savvy investors will want to dig into the numbers before pulling the trigger on any dividend stock—especially a name with a dividend yield hitting double-digits. So let's dive into the financials.
Admittedly, the COVID-19 crisis has hammered the pipeline business.
Low oil prices have forced many drilling companies to scale back their growth plans. So, with fewer barrels flowing through their networks, pipeline companies have reported a drop in revenues.
Moreover, the lending market almost dried up at the height of the pandemic. That made it difficult for highly leveraged partnerships to roll over existing loans, creating a funding crunch at the low end of the industry.
That sparked a wave of distribution cuts as executives scrambled to conserve cash. Dozens of names, including CNX Midstream Partners LP (NYSE:CNXM), Plains All American Pipeline, L.P. (NYSE:PAA), and Western Midstream Partners LP (NYSE:WES), lowered their payouts.
BP Midstream Partners LP, however, has held up better than most.
As its name implies, the partnership is a spin-off from BP plc (NYSE:BP). As a result, the oil giant still accounts for the bulk of the pipeline owner's income.
That lack of diversification has actually paid off in the downturn. When your main customer ranks as one of the largest oil companies in the world, you tend to get paid on time. As result, the partnership has seen little to no interruption to its cash flow.
In combination with a conservative balance sheet, BP Midstream Partners LP has left itself with ample financial wiggle room.
During the second quarter, the partnership generated $43.2 million in cash flow available for distribution, a common measure of financial performance in the pipeline business. Over the same period, management paid out $37.6 million to unitholders. (Source: "2Q 2020 Financial Results," BP Midstream Partners LP, August 6, 2020.)
That comes out to a payout ratio of 87%. Generally, I like to see companies pay out 90% or less of their profits as dividends. So BP Midstream Partners LP's current ratio sits well within my comfort zone.
In other words, this distribution looks safe for now.