ARE Stock: A Rock-Solid REIT Most People Have Never Heard of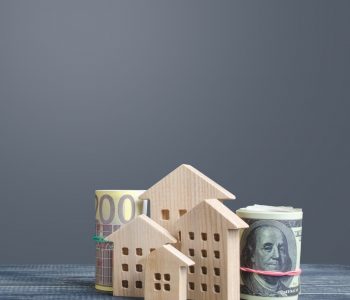 Looking for a Reliable Dividend-Paying REIT? Read This
Alexandria Real Estate Equities Inc (NYSE:ARE)?
For the most part, real estate investment trusts (REITs) have served income investors quite well. Because REITs are basically giant landlords, they collect rent from the tenants and pass the money on to shareholders in the form of dividends. For investors who don't want the hassle of owning properties themselves, these companies provide a very convenient way to earn passive income from the real estate sector.
But just like the case with other stocks, the dividends from REITs are not carved in stone. For instance, when the economy got hit by the COVID-19 pandemic this year, a lot of REITs—including some of the most established ones—had to cut back their dividends. The reason was simple: when a REIT's tenants have problems paying rent, it does not have the money to pay its shareholders.
The good news is, not every REIT is in the doldrums. Alexandria Real Estate Equities Inc, for instance, has no problem maintaining its current payout level. And going forward, I wouldn't be surprised to see its management announcing dividend hikes on a regular basis.
Let me explain…
Headquartered in Pasadena, California, Alexandria Real Estate Equities Inc is a REIT that owns office properties. But it is not the average office REIT due to its focus on life science real estate.
To give you an idea, Alexandria's largest three tenants groups are public biotech companies, multinational pharmaceutical companies, and life science product, service, and device companies. These three groups account for 23%, 22%, and 19% of the REIT's annual rental revenue, respectively. (Source: "Second Quarter Ended June 30, 2020," Alexandria Real Estate Equities Inc, last accessed September 17, 2020.)
Even though ARE is not a ticker that gets mentioned often in financial media, the company is one of leading players in its business. In fact, Alexandria pioneered this niche, as the company has been around since 1994. Today, it has a strong presence in key life science cluster locations, such as Greater Boston (7.6 million rentable square feet), San Francisco (7.7 million rentable square feet), and San Diego (6.0 million rentable square feet).
Now, you can probably see why this real estate stock deserves special attention. Due to the pandemic-related business closures, most office REITs are not in the best of shape. Several of them slashed their dividends. But because biotech and pharmaceutical companies are essential businesses, the vast majority of Alexandria's tenants are doing more than fine.
Notably, the REIT's tenants include Johnson & Johnson (NYSE:JNJ), Moderna Inc (NASDAQ:MRNA), Emergent BioSolutions Inc (NYSE:EBS), AstraZeneca plc (NYSE:AZN), Novavax, Inc. (NASDAQ:NVAX), and Pfizer Inc. (NYSE:PFE).
What do these tenant companies have in common? They have all been awarded funding in the U.S. government's Operation Warp Speed program to develop 300 million doses of a safe and effective vaccine for COVID-19 by January 2021.
Therefore, it should not come as a surprise that, while other REITs were having trouble collecting rent checks, Alexandria Real Estate Equities Inc was churning out rock-solid financials.
In the second quarter of 2020, the company generated $437.0 million in total revenue, which marked a 16.9% increase year-over-year. (Source: "Alexandria Real Estate Equities, Inc. Reports: 2Q20 Revenues of $437.0 million, Up 16.9% Over 2Q19; 2Q20 and 1H20 Net Income per Share – Diluted of $1.82 and $1.99, respectively; 2Q20 and 1H20 FFO per Share – Diluted, As Adjusted, of $1.81 and $3.63, respectively; and Operational Excellence and Strong and Flexible Balance Sheet With Significant Liquidity," Alexandria Real Estate Equities Inc, July 27, 2020.)
Funds from operations, a critical measure of a REIT's operating performance, came in at $225.0 million, or $1.81 per share, for the second quarter. Again, this represented a sizable improvement from the $192.7 million, or $1.73 per share, generated in the year-ago period.
In the earnings conference call, management said that, in the second quarter, rent collection was 99.5%. (Source: "Alexandria Real Estate Equity, Inc. (ARE) CEO Joel Marcus on Q2 2020 Results – Earnings Call Transcript," Seeking Alpha, July 28, 2020.)
Alexandria Real Estate Equities Inc Delivers Growing Dividends
With a business that was actually growing during the pandemic, the REIT can continue to return cash to investors. On June 1, Alexandria's board of directors declared a quarterly cash dividend of $1.06 per share, which represented a six-percent increase year-over-year and a three-percent increase sequentially. The dividend was paid on July 15.
Looking back, you'll see that, over the past decade, Alexandria stock's quarterly dividend rate has increased by more than 200%. (Source: "Dividends," Alexandria Real Estate Equities Inc, last accessed September 17, 2020.)
The best part is that, even after all those dividend hikes, the company is still in a great position to deliver more payout increases.
In the first half of this year, Alexandria earned $3.63 per share in funds from operations, while declaring $2.09 per share in total dividends. This translated to a conservative payout ratio of 57.6%.
Moreover, as of June 30, 2020, 94% of the company's lease agreements contained annual rent escalations, so, over time, the REIT will be earning higher rental income than before.
But nothing is perfect. Because of the REIT's solid financial performance, investors have bid up its share price. And as investors rushed to buy ARE stock, they put downward pressure on its dividend yield, which is currently at 2.6%.
Bottom line: If you are looking to earn a high yield today, Alexandria Real Estate Equities Inc won't do the trick. But for long-term income investors, this unique REIT should continue to provide a growing dividend stream.