Jaw-Dropping Report Says U.S. Economy Is Doing Great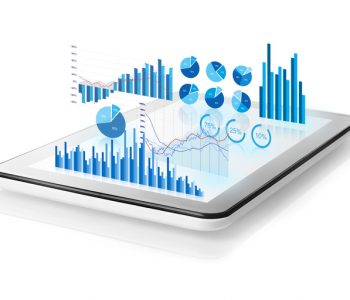 U.S. Economy Had Its Strongest Quarterly Growth in Two Years
Remember the sluggish growth in the U.S. economy in the first half of this year? Well, according to the latest estimate of a major indicator, things were much better in the third quarter.
On Thursday morning, the U.S. Commerce Department said that real gross domestic product (GDP) increased at an annual rate of 3.5% in the third quarter of 2016. This is the third and final estimate and is better than the previous estimate of a 3.2% growth. (Source: "National Income and Product Accounts," Bureau of Economic Analysis, December 22, 2016.)
This was the strongest growth in real GDP since the third quarter of 2014. The number also turned out to be better than economists' expectation of a 3.3% expansion.
The upward revision in real GDP growth was due to upward revisions to nonresidential fixed investment, personal consumption expenditures, and state and local government spending.
In particular, consumer spending grew a solid three percent in the third quarter, while nonresidential fixed investment was up 1.4%.
Solid growth in the U.S. economy in the third quarter backed the Federal Reserve's decision to raise its benchmark interest rates earlier this month. The U.S. central bank raised rates by 25 basis points to a range of 0.50% to 0.75%. Although the Fed only raised rates once this year, it forecast three rate hikes in 2017.
GDP data is not the only thing indicating strength in the U.S. economy lately; the labor market has been growing at an impressive pace. The latest jobs report from the U.S. Department of Labor suggests that nonfarm payroll employment increased by 178,000 in November, with the unemployment rate falling to 4.6%, marking its lowest reading since August 2007. (Source: "The Employment Situation—November 2016," Bureau of Labor Statistics, December 2, 2016.)
The U.S. economy has been adding an average of 180,000 jobs per month so far this year. November also marked the 74th consecutive month in which America added jobs.