NTAP Stock: A 37% Special Dividend from NetApp Inc.?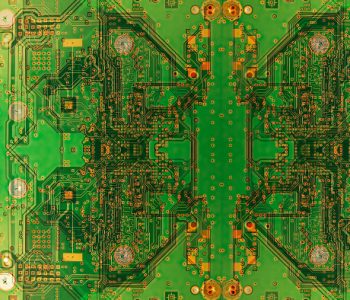 iStock/AdrianHancu
Will NetApp Stock Issue a 37% Special Dividend?
As a consumer, you may not have heard of NetApp Inc. (NASDAQ:NTAP). But as an income investor, you should definitely put NetApp stock at the top of your watchlist. Why? Because a special payout of 10%, 20%, or even 37% could be on its way. Let me explain.
Headquartered in Sunnyvale, California, NetApp is in the data storage and management business. The company not only makes hardware, software and systems but also offers a portfolio of data storage and management services across a wide range of data types and deployment models.
NetApp was founded in 1992 and became a public company three years later. With more than two decades of operations, the company has established itself as a global competitor in its industry. It generates quite a bit of cash through its overseas operations.
However, due to America's high corporate tax rate of 35%, multinational companies like NetApp don't have much incentive to bring that cash back to the U.S. This also makes it difficult for American shareholders to get a piece of these companies' foreign profits. As a matter of fact, NetApp has about $5.0 billion sitting in its foreign bank accounts.
Also Read:
7 Companies Set to Pay a Special Dividend in 2017
Here's the neat part. The current administration is working on a tax reform plan. Within the plan will be a repatriation tax holiday. According to Gary Cohn, the director of the National Economic Council and chief economic advisor to President Donald Trump, U.S. multinationals would not be paying 35% when they bring their cash back under the new plan. Instead, they would pay somewhere around 10%. (Source: "Companies to pay in 10 percent 'range' on foreign profits, White House says," CNBC, October 2, 2017.)
If President Trump's tax reform plans go through Congress, it could result in a big payday for NetApp stock investors. If the company repatriates its foreign cash, it would bring back around $4.5 billion at a 10% tax rate.
Management will likely use some of that cash to reward shareholders. If the company dishes out all that cash at once through a special dividend, it would translate to a per-share payout of approximately $16.68, given its 267.76 million shares outstanding. At the current share price, that special dividend would translate to a one-time yield of 37%.
Of course, paying a special dividend is not the only way for the company to return cash to investors. NetApp could also use the cash to buy back its shares, or increase its regular dividends. In fact, since the company started paying quarterly dividends in 2013, it has raised its payout every single year. (Source: "NetApp, Inc. Dividend Date & History," NASDAQ, last accessed October 23, 2017.)
And note this: even without its overseas cash pile, the company would still have more than enough resources to bump up its shareholder return. In the most recent quarter, NetApp generated $1.33 billion in net revenues, up three percent year-over-year. Adjusted earnings came in at $0.62 per share, representing a 35% increase from the year-ago period. (Source: "NetApp Reports First Quarter Fiscal Year 2018 Results," NetApp Inc, August 16, 2017.)
Considering that the company declared $0.20 per share in dividends during this period, it had a payout ratio of just 32.3%. The low payout ratio not only provides a wide margin of safety but also means that if NetApp decides to further increase its dividends, there's plenty of room to do so.
Whether you are looking for a special payout or just regular dividend increases, NetApp is a name worth checking out.