NRZ Stock: Is This 11% Yield Too Good to Be True?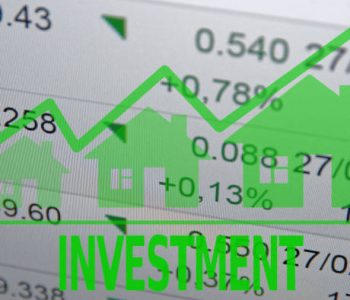 iStock.com/G0d4ather
A High-Yield Stock Worth Thinking About
When tech stocks are making double-digit moves every other day, dividends of a few percent don't seem like much. But what if the dividends are in the double-digits?
Well, that would certainly get our attention here at Income Investors. Today we are going to take a look at one of the most generous dividend-payers in today's stock market, New Residential Investment Corp (NYSE:NRZ).
New Residential Investment Corp is a mortgage real estate investment trust (mREIT). As the name suggests, it focuses on residential mortgages. The company makes money primarily from the following three types of investments: excess mortgage servicing rights, servicer advances, and non-agency residential mortgage-backed securities (RMBS).
While mREITs have been around for quite some time, New Residential is a relatively new name in the business. The company was spun off from Newcastle Investment Corp in May 2013, but very quickly managed to become one of the highest yielders in the market.
Trading at $18.22 apiece, NRZ stock offers investors an annual dividend yield of around 11%. Of course, in this day and age, an ultra-high yield often turns out to be a sign of trouble. And there is no point in putting your hard-earned money into a company before it cuts its payout.
So, the big question now is: "Does New Residential Investment Corp make enough money to meet its dividend obligations?"
Well, we can find that out by looking at its financials.
New Residential Investment Corp: Is the Dividend Safe?
As an mREIT, New Residential reports something called "core earnings," a metric that allows analysts to "track the operating performance of the assets that form of the core of the company's activity." (Source: "New Residential Announces Fourth Quarter & Full Year 2017 Results," New Residential Investment Corp, February 13, 2018.)
In 2017, New Residential generated core earnings of $861.0 million, or $2.83 per diluted share. The amount easily covered its common stock dividends, which totaled $609.0 million, or $1.98 per share for the year.
So far in 2018, things have been equally solid. In the first half of this year, New Residential's core earnings came in at $393.0 million, or $1.16 per diluted share. Again, the company had no problem covering its total dividends of $338.0 million, or $1.00 per share, that were declared during this period. (Source: "New Residential Announces Second Quarter 2018 Results," New Residential Investment Corp, July 26, 2018.)
Keep in mind that despite its relatively short history as a publicly traded company, New Residential has shown that it is willing to return cash to investors through dividends. In fact, since NRZ stock's initial public offering (IPO) in 2013, management has raised the company's quarterly dividend rate every single year. It even paid two special dividends along the way. (Source: "Dividends," New Residential Investment Corp, last accessed August 16, 2018.)
With well-covered payouts, management will likely want to keep the company's dividend increase track record alive. So, for income investors of NRZ stock, the best could be yet to come.