NRG Energy Cuts Quarterly Dividend on Losses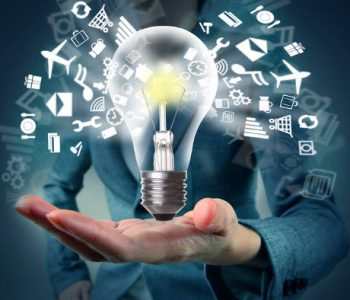 Energy Producer Posts $0.61 a Share Loss
New York, NY — NRG Energy Inc (NYSE:NRG) reported today that it will pay $0.03 a share quarterly dividend, drastically lower from $0.14 a share it distributed in the same period a year after it posted $0.61 a share loss in its earning, according a statement.
The company said the second-quarter operating revenue was $2.64 billion when compared to $3.40 billion a year ago.
Adjusted earnings before interest, taxes, depreciation, and amortization (EBITDA), for the three and six months ending June 30, was $779 million and $1,592 million, respectively. Year-to-date cash from operations totaled $873 million. (Source: "NRG Energy, Inc. Reports Second Quarter Results and Reaffirms 2016 Guidance," Business Wire, August 9, 2016.)
"During the second quarter, our integrated competitive power platform, unique in our sector, performed exceptionally well," said Mauricio Gutierrez, NRG's president and chief executive officer. "Our consistent performance continues to validate the strategic direction of our integrated approach, positioning us for market recovery while providing stability during periods of low commodity prices. While we execute our plan and simplify our value proposition, we remain focused on strengthening the balance sheet and increasing financial flexibility." (Source: Ibid.)
NRG is the leading integrated power company in the U.S., built on the strength of the nation's largest and most diverse competitive electric generation portfolio and leading retail electricity platform. It serves almost three million residential and commercial customers throughout the country.
The company made a significant progress in corporate-level debt reduction and maturity extensions, increasing both cash from operations and free cash flow before growth.
It reached a definitive agreement with NRG Yield for California Valley Solar Ranch (CVSR) Drop Down; together with project financing, it totaled $180 million in cash consideration to NRG, the statement added. (Source: Ibid.)
NRG said year-to-date, it has reduced its 2018 corporate debt maturities by 84% through a combination of debt reduction and maturity extensions. The company issued new bonds due 2026 and 2027 totaling approximately $2.25 billion at an average coupon rate of 6.9%, permitting it to seek to redeem all of its senior notes due 2020, and a portion of the notes due 2021.
The company also extended the maturity of the $1.9 billion 2018 secured-term loan facility to 2023 and extended the maturity of $2.2 billion of its secured revolving credit facility from 2018 to 2021.
NRG shares were down 2.5% on the New York Stock Exchange, trading at $13.17. They have fallen more than 26% in the past two months.