While Not Perfect, This 10.1% Yielder Deserves a Look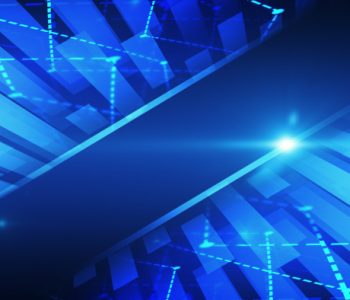 iStock.com/ismagilov
Out-of-Favor Stock Offers a Big Payout
If you want to earn a double-digit yield in this day and age, you might have to dig into the beaten-down tickers in the market. Because dividend yield moves inversely to a company's share price, a substantial drop in a stock could boost its yield.
Macquarie Infrastructure Corp (NYSE:MIC) is a good example of this. The stock had a sharp decline in February 2018 and is down more than 40% year-to-date. Due to such a big tumble, MIC stock yields a whopping 10.1% at the current price.
Of course, a plunge of this magnitude usually comes with a reason. In the case of Macquarie Infrastructure Corp, that reason was a dividend cut.
In the company's 2017 financial results, management provided a quarterly dividend guidance of $1.00 per share. Considering that Macquarie Infrastructure Corp paid $1.44 per share for the fourth quarter of 2017, the new rate represented a 30.6% dividend cut. (Source: "MIC Reports 2017 Financial Results, Increase In Quarterly Dividend," Macquarie Infrastructure Corp, February 21, 2018.)
Nobody likes dividend cuts. When management reduces the payout, not only do shareholders get less money in their dividend checks, but the stock could also take a hit due to the bad news. And that's precisely what happened to MIC stock earlier this year.
So why am I still looking at this company?
Well, the most obvious reason is its double-digit dividend yield. But more importantly, unlike many ultra-high yielders, Macquarie Infrastructure Corp actually has a solid business model.
Macquarie Infrastructure Corp
As the name suggests, Macquarie is in the infrastructure business. The company owns, operates, and invests in a portfolio of infrastructure businesses that can be organized into four segments: International-Matex Tank Terminals (IMTT), Atlantic Aviation, Contracted Power, and MIC Hawaii. These businesses include bulk liquid terminals, aircraft hangars, electricity generating assets, and natural gas utilities, among others.
The neat thing about infrastructure assets is that they are hard to replace. It's not easy for someone to just enter the industry and take business away from an existing bulk liquid terminal operator or natural gas distributor. These infrastructure assets are costly to build, and the business is often highly regulated. As a result of limited competition, MIC can generate durable profits.
Still, a massive reduction in dividends is not easy to forget. There is always a concern that if management has cut the payout before, they probably wouldn't be shy about doing it again when things get tough.
Therefore, now seems like a good time to take a look at the financials.
In the third quarter of 2018, Macquarie Infrastructure Corp generated $127.5 million in adjusted free cash flow. The amount represented an 11.7% decrease year-over-year due to increased interest expense, maintenance capital expenditures, and taxes. (Source: "MIC Reports Third Quarter 2018 Financial Results, Cash Dividend of $1.00 Per Share," Macquarie Infrastructure Corporation, November 1, 2018.)
However, given that the company has 85.6 million shares outstanding, and that its quarterly dividend rate stands at $1.00 per share, Macquarie Infrastructure Corp's quarterly dividend obligation amounted to $85.6 million.
Therefore, while the company's adjusted free cash flow deteriorated from the year-ago period, the amount provided more than enough coverage for its quarterly dividend.
"MIC's financial and operational performance also supported the authorization of a dividend of $1.00 per share for the third quarter consistent with our guidance," said Macquarie's Chief Executive Officer Christopher Frost. "Assuming no material deterioration in the health of the economy, and the continued stable performance of our businesses, we remain confident in the sustainability of our dividend," he added. (Source: Ibid.)
The Bottom Line on MIC Stock
Due to its less-than-stellar track record of paying dividends, Macquarie Infrastructure Corp hasn't been an investor's favorite despite offering a double-digit payout. But given the company's most recent financials, MIC stock could be an opportunity for yield-seeking investors.