Little-Known Monthly Dividend Stock Now Yields 7.3%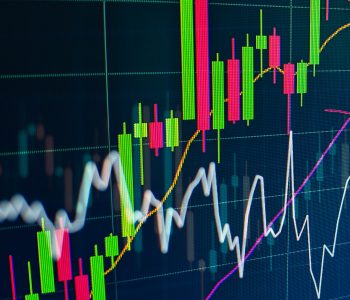 iStock.com/Maximusnd
Looking for Monthly Dividends? Read This
It's no secret that Canada is home to a lot of solid dividend stocks, and here's one that also happens to offer a monthly payout schedule.
I'm talking about NorthWest Healthcare Properties Real Estate Investment Trust (OTCMKTS:NWHUF, TSE:NWH.UN), a real estate investment trust (REIT) headquartered in Toronto, Ontario.
As the name suggests, the company specializes in healthcare real estate. By the end of 2018, NorthWest Healthcare's portfolio consisted of 156 income-producing properties totaling 11.2 million square feet of gross leasable area. These properties are diversified across Canada, Brazil, Europe, Australia, and New Zealand. (Source: "Q4 2018 Investor Update," NorthWest Healthcare Properties Real Estate Investment Trust, March 7, 2019.)
In particular, NorthWest Healthcare Properties REIT is the largest non-government owner and manager of medical office buildings and healthcare facilities in Canada. It has a strong presence in major Canadian cities, including Toronto, Montreal, Quebec City, Calgary, Edmonton, and Halifax.
If you've been following this column, you'd know that real estate is one of my favorite types of businesses for income generation. The reason is simple: because tenants have to pay rent on a regular basis, the landlord can collect a predictable stream of rental income.
To make things even better, NorthWest Healthcare Properties REIT is not just any landlord; it is the biggest non-government landlord of healthcare properties in Canada. And healthcare is known as a recession-proof industry. Therefore, you don't have to watch out for economic cycles or the ongoing "retail apocalypse," since there's always demand for healthcare services.
And note this: Canada is a country with a universal, publicly funded healthcare system. So investors don't need to worry about how changes in government imbursements might affect the business at NorthWest's tenants/operators.
In fact, whether you visit a small walk-in clinic or a big hospital in Canada, you can almost always see a long line waiting. (Source: "Waiting Your Turn: Wait Times for Health Care in Canada, 2018 Report," Fraser Institute, December 4, 2018.)
Because healthcare services are consistently in demand, NorthWest Healthcare's tenants don't really go out of business. And by collecting stable rental income from these tenants, the REIT can afford to have a generous monthly dividend policy.
Right now, NorthWest Healthcare Properties Real Estate Investment Trust pays monthly dividends of almost CA$0.07 per unit, representing an annualized payout of CA$0.80 per unit.
And while the REIT's shares are listed on the Toronto Stock Exchange, U.S. investors can buy and sell them over the counter.
Trading at $8.21 per share at the time of this writing, NWHUF stock offers a generous annual yield of 7.3%.
Is the Dividend Safe?
Of course, investors looking to earn a monthly income from stocks would want that income to be safe. To see whether this 7.3% yield is reliable, let's go over the company's financials.
Because NorthWest Healthcare is a REIT, one of the key performance metrics to look at is funds from operations (FFO). In 2018, the company generated adjusted FFO of CA$0.81 per share. Since the REIT paid 12 monthly distributions totaling CA$0.80 per share for the year, it had a payout ratio of 98.8%. (Source: "Northwest Healthcare Properties Real Estate Investment Trust Releases Strong Fourth Quarter 2018 and Year-end Results and Continued Execution on Strategic Priorities," Northwest Healthcare Properties Real Estate Investment Trust, March 7, 2019.)
That seemed like a rather high payout ratio. However, in its press release, the company explained that its adjusted FFO in 2018 included "the impact associated with the REIT's strategic investment in Healthscope Limited ('HSO') and positioning for the Healthscope acquisition." (Source: Ibid.)
The company added that "NorthWest owns 13.4% of HSO which is subject to an offer from Brookfield Business Partners ('Brookfield') of between A$2.40 and A$2.50 per unit." Once the offer is completed, NorthWest Healthcare Properties REIT plans to sell this position at a gain, and the net proceeds will be used "to fund, in part, the accretive acquisition of the Healthscope properties."
The REIT's acquisition strategy has helped it grow its business. In the December quarter, NorthWest Healthcare's total revenue grew 5.6% year-over-year to CA$89.1 million. This was mainly due to acquisitions in Germany and the Netherlands, and of Vital Trust. Meanwhile, the company earned an operating income of CA$71.2 million for the quarter, representing an 8.9% increase from a year earlier.
Most importantly, the REIT's portfolio remained solid. NorthWest Healthcare's properties were 96.7% leased in the fourth quarter, with its international properties achieving an occupancy rate of over 98%.
At the same time, the company's weighted average lease expiry stood at 12.6 years.
With strong occupancy and long-term lease contracts, NorthWest Healthcare Properties Real Estate Investment Trust is well positioned to generate recurring cash flows.
And those cash flows will likely go up as time passes by. This is because around 72% of the company's net operating income is indexed to inflation.
The Bottom Line on NorthWest Healthcare Properties Real Estate Investment Trust
Add it up and you'll see that NWHUF stock could be an opportunity for income investors. Sure, the current payout ratio seems to be on the higher end, but the company has a solid business model in place and its financials have been improving.
It should also be noted that healthcare real estate—especially in Canada—is one of the few recession-proof industries that can also provide a decent yield.
For investors who want to earn a monthly income from the stock market, this 7.3%-yielding foreign REIT just might be worth the risk.