Northrop Grumman Corporation: Two Dividend Hikes in Four Months?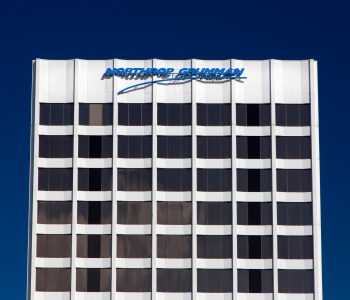 iStock.com/Wolterk
Top Dividend Growth Stock You Likely Haven't Considered
Income investors are always on the lookout for high-yield stocks. But sometimes, low yield companies can provide faster dividend growth.
For instance, with an annual yield of 1.47%, I doubt that Northrop Grumman Corporation (NYSE:NOC) stock is on many income investors' radars. And yet the company has been delivering some astronomical dividend growth.
Consider this: in the beginning of 2004, Northrop Grumman had a quarterly dividend rate of $0.1814 per share. Since then, the company has raised its payout every single year. (Source: "Stock Information – Stock Split & Dividend Info," Northrop Grumman Corporation, last accessed May 23, 2018.)
Today, NOC stock's quarterly dividend rate stands at $1.20 per share. That's an increase of over 560%.
The best part is, the latest dividend hikes have gotten more frequent than what the company had done before. In the past, Northrop Grumman usually raised its cash payment to shareholders in May. But in January of 2018, the company announced that its board of directors had approved a 10% increase to its quarterly dividend rate to $1.10 per share.
Less than four months later, Northrop Grumman announced another dividend increase to its quarterly cash payout to $1.20 per share.
"Our balanced capital deployment strategy continues to call for returning cash to our shareholders through dividends and share repurchases," said company chairman and chief executive officer Wes Bush. (Source: "Northrop Grumman Increases Quarterly Dividend 9 Percent to $1.20 per Share," Northrop Grumman Corporation, May 15, 2018.)
"Today's dividend increase, in addition to January's off-cycle increase, demonstrates our commitment to that strategy," he continued.
A Growing Business
Now, you are probably wondering how a defense contractor managed to afford such aggressive dividend increases.
The answer is quite simple: the company has been growing its business.
In 2017, Northrop Grumman generated $25.8 billion in revenue, representing a five-percent increase year-over-year. Excluding one-time items, adjusted earnings came in at $13.28 per share, up nine percent from 2016. (Source: "Northrop Grumman Reports Fourth Quarter and Full-Year 2017 Financial Results," Northrop Grumman Corporation, January 25, 2018.)
Here's the neat part: Northrop Grumman declared and paid total dividends of $3.90 per share last year. In other words, the company was paying out less than 30% of its profits.
In the most recent earnings report, Northrop Grumman raised its full-year 2018 earnings guidance to $15.40 to $15.65 per share. Based on the new quarterly dividend rate, the company is set to pay total dividends of $4.70 per share for the year. (Source: "Northrop Grumman Reports First Quarter 2018 Financial Results," Northrop Grumman Corporation, April 25, 2018.)
Therefore, if Northrop Grumman achieves the midpoint of its earnings per share guidance range, it would have a payout ratio of just 30.3% for full-year 2018. With such as a conservative payout ratio, the defense contractor has plenty of room for future dividend increases.
For investors looking for dividend growth opportunities, NOC stock would be near the top of their watchlist.