Northrop Grumman Corporation Hikes Dividend by 12.5%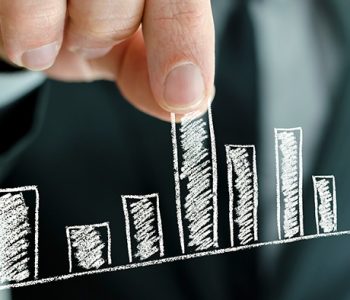 Defense Contractors Cashing In
Media reports of beheadings and car bombings can be horrifying. But those fear-mongering reports scrolling across CNN sound like cash registers for one company—Northrop Grumman Corporation (NYSE:NOC).
On Wednesday, the defense contractor announced another dividend hike for shareholders. The board of directors increased the company's quarterly payout by $0.10 per share, representing an increase of 12.5% from the previous level. (Source: "Northrop Grumman Increases Quarterly Dividend 12.5 Percent to $0.90 per Share," Northrop Grumman Corporation Investor Relations, May 17, 2016.)
Wednesday's announcement will mark Northrop Grumman's 13th consecutive annual dividend hike. The latest decision will raise the company's annual dividend to $3.60 per share, representing a yield of 1.7%.
"Today's dividend increase demonstrates our commitment to maintaining a competitive dividend as a core element of our capital deployment strategy," Chief Executive Officer Wes Bush wrote in the company press release. (Source: Ibid.)
The announcement is remarkable news, especially considering the consensus view of the industry only a few years ago. Previously, analysts were warning against investing in defense contractors. With a Democrat in the White House and the winding down of the Iraq War, many believed the U.S. government would dial back military spending.
This hasn't been the case at all. Instead, there has been spending on everything from fighter jets, missiles, and radar systems to unmanned aerial drones. Despite claims to the contrary, there have been no cutbacks on defense spending.
The stock charts prove it. As you can see in the chart below, shares of defense contractors like Northrop Grumman and Lockheed Martin Corporation (NYSE:LMT) have nearly tripled over the past five years.
Chart courtesy of www.StockCharts.com
Will this trend end anytime soon? Not likely.
Global unrest means higher defense spending across the board. Both U.S. presidential candidates—Hillary Clinton and Donald Trump—have pledged to expand the military budget if elected. Given how dangerous of a neighborhood the Middle East is becoming, smaller countries are ramping up their defense expenditures too.
All of this is good news for the "Lords of War." Shareholders can expect many more dividend hikes and share buybacks from America's defense contractors in the years to come.