Northrop Grumman Corporation Beats Earnings, Hikes Dividend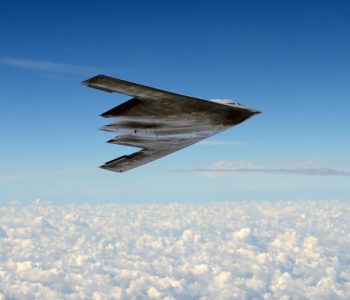 iStock.com/icholakov
Defense Contractor Returning Cash to Shareholders
For the most part, defense contractors aren't known as the most solid dividend payers. But with another dividend increase from Northrop Grumman Corporation (NYSE:NOC), income investors may want to take a look at the sector again.
On January 25, Northrop Grumman Corporation announced that its board of directors has declared a quarterly cash dividend of $1.10 per share, representing a 10% increase from its previous payout of $1.00 per share. The dividend is payable on March 21, 2018 to shareholders of record as of March 5. (Source: "Northrop Grumman Increases Quarterly Dividend 10 Percent to $1.10 per Share," Northrop Grumman Corporation, January 25, 2018.)
The announcement marked the company's 14th consecutive dividend increase since 2004. Trading at $331.50 apiece, NOC stock offers an annual yield of 1.33%.
Despite having an impressive track record, the latest dividend hike still came as a surprise because the company usually reviews its dividend policy in May, and it just raised its payout about seven months ago. In the announcement, Northrop Grumman said that it expects to "return to its annual dividend evaluation cycle in May of 2018." (Source: Ibid.)
Also Read:
The company also reported earnings on January 25. In full-year 2017, Northrop Grumman generated $25.8 billion of sales, up five percent year-over-year. Adjusted earnings came in at $13.28 per share, representing a nine percent increase from the prior year. (Source: "Northrop Grumman Reports Fourth Quarter and Full-Year 2017 Financial Results," Northrop Grumman Corporation, January 25, 2018.)
The growth is expected to continue. For full-year 2018, Northrop Grumman expects to grow its sales by another five percent to about $27.0 billion. Earnings are projected to be between $15.00 to $15.25 per share for 2018, which at the midpoint, would represent a 13.9% increase from what the company earned in 2017.
For a company that's willing to return cash to investors, growing profits will likely translate into higher dividends. So, for income investors of Northrop Grumman stock, the best could be yet to come.