Northern Trust Raises Dividend by 6%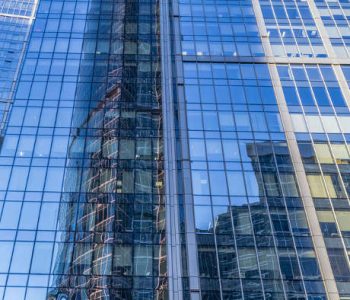 Assets Under Custody Up 3%
New York, NY — Northern Trust Corporation (NASDAQ:NTRS) said it would raise its quarterly cash dividend to $0.38 per share, up from $0.36 per share, as the Chicago-based firm reported a three percent increase in asset under management in the second quarter.
The dividend shows a six percent increase from the prior quarterly rate of $0.36 per share, and will result in an expected annual dividend rate of $1.52, compared with the prior annual rate of $1.44.
"We are pleased to announce a dividend increase, which demonstrates the continued strength of Northern Trust's capital position, conservative risk profile and commitment to shareholders," Northern Trust's chairman and chief executive officer, Frederick Waddell, said in the statement. (Source: "Northern Trust announces increased quarterly dividend," Business Wire, July 20, 2016.).
The second-quarter net income per diluted common share was $1.09, compared to $1.10 in the same period last year, over the net income of $260.7 million, compared to $269.2 million. (Source: "Northern Trust News Release," Northern Trust Corporation July 20, 2016.)
Northern Trust said its assets under custody rose 2.8% to $6.35 trillion, and income from fees grew 1.2% to $1.02 billion, up from the same quarter a year before.
"Northern Trust continued to navigate effectively in the second quarter of 2016, amidst the volatile market environment and heightened global economic uncertainty,'' said Waddell in a statement. "Total revenue increased with strong growth in net interest income and steady growth in trust, investment and other servicing fees, partially offset by lower foreign exchange trading income. We continued to invest in people, technology and regulatory initiatives to support our growing business.'' (Source: Ibid.)