Nordson Corp. Increases Dividend by 13%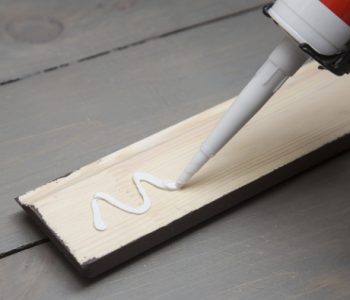 Coating Company's Shares Have Surged 16% in 3 Months
New York, NY — Nordson Corp. (NASDAQ:NDSN) announced today that its board has approved a 13% increase in its quarterly cash dividends, going from $0.24 per share to $0.27 per share.
The dividend is payable on September 6 and represents a total distribution to shareholders of approximately $15.4 million. (Source: "Nordson Corporation Board of Directors Increases Dividend 13 Percent Marking 53 Consecutive Years of Annual Dividend Increases," Nordson, August 13, 2016.)
According to the company via a statement on their web site, this rise marks Nordson's 53rd consecutive year of annual dividend increases, giving the publicly traded company the fourteenth longest record of consecutive dividend increases.
Based in Westlake, Ohio, Nordson produces products and systems used to dispense, apply, and control adhesives, coatings,  polymers,  sealants, biomaterials, and other fluids; to test and inspect for quality; and to treat and cure surfaces.
In May, Nordson reported that second-quarter sales were $438 million, a nine percent increase from the same quarter the prior year.  This change in sales included an eight percent increase in organic volume, a two percent rise related to the first year effect of acquisitions, and a negative one percent impact related to the unfavorable effects of currency translation.
Operating profit was $102 million, net income was $71 million, and diluted earnings per share were $1.23.  (Source: "Nordson Corporation Reports Record Second Quarter Revenue, Operating Profit and Diluted Earnings per Share," Nordson Corp., May 23, 2016.)
"Nordson's global team delivered record second quarter sales, operating profit and diluted earnings per share," said Nordson President and Chief Executive Officer Michael Hilton.  "We generated outstanding organic growth of eight percent in the quarter through our ongoing technology, application, product-tiering and segmentation initiatives and by meeting robust customer demand in consumer non-durable, electronics and medical end markets." (Source: Ibid.)
Nordson's shares have surged 16% in the past three months, trading at $90.96 in New York during midday trading.
The company said the organic sales volume of their adhesive dispensing systems rose nine percent compared to the prior year's second quarter, with additional volume growth of less than one percent related to the first year effect of the acquisition of German manufacturer WAFO.
"This is the fourth consecutive quarter of excellent organic growth in this segment," said Hilton. "Growth in the current quarter was broad based as we generated strong organic growth in all product lines driven by consumer non-durable end markets.  Geographically, Europe and the U.S. led the growth."  (Source: Ibid.)
Reported operating margin in the segment improved three percentage points from the prior year to 28% in the quarter, or 29% on a normalized basis to exclude one-time charges related to restructuring initiatives.