Norbord Inc: Should Investors Consider This 14.2% Dividend Yield?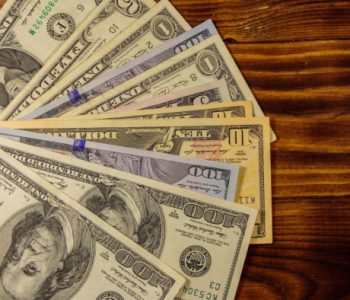 iStock.com/OlyaSolodenko
This Company Pays Generous Dividends
This just might be the most interesting high-yield stock in today's market. The dividends are not carved in stone, but those that held on to the company's shares for the past year would have earned a yield north of 10%.
The company in question is Norbord Inc (NYSE:OSB), a manufacturer of wood-based panels. In particular, it is the largest producer of oriented strand board (OSB) in the world. For those not in the know, OSB is a type of engineered wood panel created by adding adhesives and then compressing layers of wood strands in specific orientations.
Thanks to its mechanical properties, OSB has been a critical part of housing construction. It is commonly used for single-layer flooring, wall and roof sheathing, subflooring, structural insulated panels, and more.
Headquartered in Toronto, Ontario, Canada, Norbord operates on a global scale. The company manufactures OSB, particleboard, medium-intensity fiberboard, and related value-added products. It currently has 17 production plants in the U.S., Canada, and Europe.
While Norbord is based north of the border, its shares trade on both the Toronto Stock Exchange and the New York Stock Exchange. So it is very convenient for U.S. investors to buy and sell shares of OSB stock.
Norbord Inc: Offering a Double-Digit Trailing Yield
Of course, new home construction tends to be cyclical. And while Norbord's products are also used in home repair and remodeling as well as industrial applications, its business is certainly not as stable as, say, a consumer staples company.
As a result, Norbord has decided to pursue a variable dividend policy. Specifically, management will evaluate the company's financial position each quarter and decide how much of its free cash flow to pay out to shareholders.
The last dividend, which was paid on September 21, 2018, was CA$4.50 per share. If we were to extrapolate that amount, it would translate to an annualized payout of CA$18.00 per share. Since OSB stock currently trades at $33.70 apiece, that annualized payout would give it a yield of over 40%, factoring in the CAD-USD exchange rate.
Because of the cyclical nature of Norbord's business, it probably won't dish out CA$4.50 to shareholders every quarter. And the annualized yield of more than 40% is not really the best depiction of its dividend policy. So instead, let's take a look at the stock's trailing yield.
In the past 12 months, the company paid total dividends of CA$6.30 per share. After foreign exchange translation, that came out to a trailing yield of 14.2% for OSB stock. (Source: "Dividends," Norbord Inc, last accessed September 28, 2018.)
A Solid Quarter of Financial Performance
As you would expect from the oversized dividend payment last month, the company had a pretty solid quarter. In the three months ended June 30, 2018, Norbord generated adjusted earnings before interest, tax, depreciation, and amortization of $273.0 million, marking a 65% increase from the $165.0 million generated in the year-ago period. Growth was driven by higher North American OSB prices and shipment volumes and higher European panel prices. (Source: "Norbord Reports Record Second Quarter 2018 Results; Declares C$4.50 Per Share Dividend," Norbord Inc, August 2, 2018.)
For the quarter, adjusted earnings came in at $1.92 per diluted share, up 75% from the $1.10 per share earned in the second quarter of 2017.
Management is also quite upbeat about the future of the industry. "Given the positive outlook for OSB demand in North America and Europe driven by continued growth in the construction and renovation of homes, as well as meaningful growth in industrial end-users and export markets, Norbord is well positioned to continue to return excess capital to shareholders, including through share repurchases," said Peter Wijnbergen, Norbord Inc's President and Chief Executive Officer. (Source: Ibid.)
That's right: other than paying dividends, Norbord also returns value to investors through stock buybacks. While shareholders don't get a check in the mail when the company repurchases its shares, the act does reduce the number of shares outstanding, allowing each existing investor to own a slightly larger portion of the company.
Norbord Inc: Good Value for Money
Most recently, homebuilder stocks haven't been a market favorite. And as the world's largest producer of a major component in new home construction, Norbord Inc took a tumble as well. In just the past month, shares of OSB stock fell more than 20%.
However, this has made the company look attractive from a valuation perspective. OSB stock currently trades at 5.35 times its trailing 12-month earnings. In comparison, the forest wood and products industry has an average price-to-earnings multiple of 41.71 times. Furthermore, the company's price-to-sales and price-to-cash-flow ratios are also substantially lower than the industry's averages. (Source: "Norbord Inc (OSB)," Reuters, last accessed September 28, 2018.)
With a variable dividend policy, it's hard to say exactly how many dividends Norbord Inc will pay in the next quarter. But with a rock-solid business, the company should have no problem continuing to return cash to investors.