Nokia Corp: Why NOK Stock Is Poised for Growth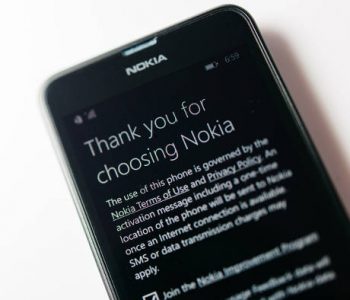 Nokia Stock and the Telephoneokia CoBusiness
Most people think of Nokia Corp (ADR) (NYSE:NOK) as a former high-flying maker of mobile phones, but there is much more to NOK stock. The company is one of the world's largest providers of the networking equipment and technology that makes wireless communication possible. With a market cap of $31.0 billion and annual revenue of $19.75 billion, Nokia is one of the world's 300 largest companies. Nokia stock pays an annual dividend of $0.29 per share, which equates to an annual yield of 5.24%.
Nokia first started making telephone equipment in the 1880s. In the 1980s, Nokia created Europe's first fully digital phone exchange and introduced the Global System for Mobile Communications (GSM), the standard for wireless phone systems. A decision was made to divest all the company's assorted industrial divisions to focus on networking and communications. By 1998, Nokia was the leading manufacturer of cell phones.
Nokia's answer to the "iPhone" and the exploding smartphone market was a partnership with Microsoft Corporation (NASDAQ:MSFT), which led to Microsoft purchasing Nokia's mobile phone business in April 2014. Microsoft's new "Windows" phones were a failure, and by early 2016, Microsoft had gutted Nokia stock, written down $8.0 billion dollars of its investment, and sold the remains to Foxconn Technology Group and HMD. HMD is a new company formed by former Nokia executives with the support of Nokia itself. NOK stock has no ownership in HMD, which is partnering with Foxconn to market Nokia-branded phones based on the "Android" operating system. Nokia will receive a stream of patent licensing revenue from the new enterprise. (Source: "Nokia signs strategic brand and intellectual property licensing agreement enabling HMD global to create new generation of Nokia-branded mobile phones and tablets," Nokia Corp, May 18, 2016.)
Networks and Nokia Technology
While the phone business was in turmoil, Nokia used the money from Microsoft to reorganize and strengthen its focus on networking and the development of new technologies. This year, Nokia acquired French company Alcatel-Lucent SA, the combination making Nokia the second-largest player in the global networking sector. (Source: "Nokia Acquires Alcatel-Lucent, Integration to Start Soon," Yahoo! Finance, January 5, 2016.)
One of the Alcatel-Lucent divisions is the iconic Bell Labs which, combined with Nokia Technologies, creates a research and development group that employs 40% of Nokia's over 100,000 employees. Nokia already has more than 30,000 patents, and the research and development to expand upon that portfolio is an important part of the strategic plan. Besides the desire for new networking products, the company wants to develop any new technologies that it can license to other companies.
What is New for NOK stock
Nokia Technologies' latest innovation is "OZO," the first professional virtual reality camera. OZO shoots 360-degree spherical video and captures 360×360 surround sound audio. It is a single unit with multiple lenses that stores all the synchronized data on a removable hard drive, eliminating the need for using multiple cameras and camera operators. The $45,000 camera will be a must-use for creators of high-grade virtual reality content. Virtual reality is soon to be a multi-billion-dollar industry, and Nokia has excellent positioning. It has created new patents for licensing to camera companies that want to make mass market versions. (Source: "OZO Camera," Nokia Corporation, last accessed October 13, 2016.)
The innovations influencing the future of Nokia stock also address the larger network market. Nokia demonstrated a new optical transmission technique called "probabilistic constellation shaping" (PCS). PCS allows data to be transmitted across fiber optic lines at a rate of one terabit per second (Tbps), which is 1,000 times faster than "Google Fiber's" one-gigabit-per-second rate (Gbps). One Tbps is fast enough to allow the downloading of the entire high definition edition of Game of Thrones in less than one second. It is not a consumer technology but represents a 1,000% increase in Internet backbone transmission rates. (Source: "Think Google Fiber's fast? Nokia to Show Off Tech That's 1,000 Times Faster," ZDNet, September 16, 2016.)
Final Thoughts on Nokia Stock
Nokia has finished reorganization after a tough business period and NOK stock has the revenue strength and the product lines to maintain and possibly increase the dividend. At a current yield of 5.24%, it is already an excellent dividend income investment. Evolving product development in the latest and fastest-growing technology sectors positions NOK stock to benefit from increasing revenues.