Noble Midstream Partners LP: This 9.5% Yield Is Surprisingly Safe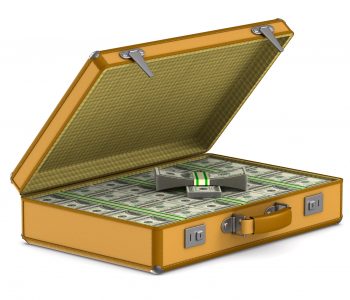 iStock.com/ISerg
This Ultra-High Yielder Deserves a Look
It's no secret that there are plenty of high-yield stocks on the market. But it's also no secret that investors aren't really buying them. The reason is simple: stocks that offer the biggest payouts aren't known for their dividend safety.
If you are a risk-averse income investor like me, you wouldn't want to get into a high-yield stock before management cut the dividends.
Still, not all high-yield stocks are risky bets. Noble Midstream Partners LP (NYSE:NBLX), for instance, offers a jaw-dropping yield of 9.5%, yet I believe it's worth considering even for conservative income investors.
Headquartered in Houston, Texas, Noble Midstream Partners is a master limited partnership (MLP) created by Noble Energy, Inc. (NYSE:NBL) to own, operate, develop, and acquire domestic midstream infrastructure assets. With these assets, Noble Midstream Partners provides midstream services related to crude oil, natural gas, and water in the DJ Basin in Colorado and the Delaware Basin in Texas.
Compared to large-cap energy stocks, NBLX is a relatively small name. But Noble Midstream Partners stock deserves attention due to its ability to return an increasing amount of cash to investors on a regular basis.
You see, when NBLX stock went public in 2016, it had a minimum quarterly distribution rate of less than $0.38 per unit. Today, the stock's quarterly distribution rate stands at $0.64 per unit, marking a total increase of 71%. (Source: "Noble Midstream Partners LP Dividend Date & History," Nasdaq, last accessed August 2, 2019.)
And did I mention that the partnership offers a staggering annual yield of 9.5%?
Noble Midstream Partners LP Maintains Top-Notch Distribution Safety
Of course, given the uncertainties facing the energy industry, an energy stock yielding more than nine percent doesn't exactly scream "dividend safety."
Nevertheless, if you take a look at NBLX's financials, you'll be pleasantly surprised.
In the second quarter of 2019, Noble Midstream Partners generated $40.6 million in distributable cash flow. During the same quarter, the partnership declared total cash distributions of $30.1 million. (Source: "Noble Midstream Partners Reports Second Quarter 2019 Results," Noble Midstream Partners LP, August 2, 2019.)
Therefore, NBLX achieved a distribution coverage ratio of 1.35 times, meaning the partnership generated 35% more cash than needed to fulfill its distribution obligations to unitholders.
In the world of ultra-high yielders, it's not every day that you see a margin of safety as wide as this.
And that was just a start. For full-year 2019, management expects Noble Midstream Partners to achieve an even safer distribution coverage ratio of 1.5 to 1.6 times.
Looking further ahead, Noble Midstream Partners stock is projected to deliver annual distribution-per-unit growth of 20% through 2022. In the same period, the partnership is expected to maintain a distribution coverage ratio of at least 1.3 times. (Source: "Second Quarter 2019 Results," Noble Midstream Partners LP, last accessed August 2, 2019.)
Bottom Line on Noble Midstream Partners LP
Add it all up and it becomes clear why Noble Midstream Partners LP is special. NBLX stock offers a yield higher than the vast majority of stocks in today's market, yet it has no problem covering its oversized payouts.
And since those payouts are still growing, investors who purchase this 9.5% yielder today can look forward to earning even higher yield on cost in the years ahead.