Noble Midstream Partners LP: This Double-Digit Yield Just Went Higher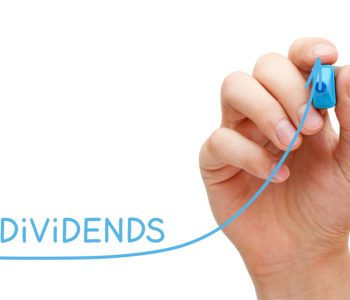 iStock.com/IvelinRadkov
A Growing Yield of 11.1%?
If you are looking to earn oversized income from stocks, Noble Midstream Partners LP (NYSE:NBLX) deserves your attention.
For those not in the know, Noble Midstream Partners was already one of the most generous distribution payers in the stock market, with a yield north of 10%. And now that number just got higher.
On October 24, the board of directors of Noble Midstream Partners' general partner declared a cash distribution of more than $0.67 per unit for the third quarter of 2019. The amount represented a 20% increase year-over-year and a 4.7% increase sequentially. The increased distribution will be paid on November 11 to unitholders of record as of November 4. (Source: "Noble Midstream Partners Increases Quarterly Distribution," Noble Midstream Partners LP, October 24, 2019.)
With NBLX stock trading at $24.54 per share, the newly-declared distribution translates to an annual yield of 11%.
If you've been following the stock market, you'll know that most dividend-paying companies don't even yield half as much. This means, for yield-seeking investors, Noble Midstream Partners looks very, very attractive.
However, I should remind you that if yield is the only criterion, you can find stocks with bigger payouts than NBLX. In fact, despite today's low-yield environment, there are companies yielding 15%, 20%, and even 25%.
But we know that investors are not really rushing toward these ultra-high yielders. In fact, they aren't even that enthusiastic about 11% yielders like Noble Midstream Partners. The reason is simple: they are afraid that these stocks are yield traps.
You see, at a given cash payout, a company's dividend yield moves inversely to its share price. Therefore, an ultra-high yield could simply be the result of terrible stock-price performance. And if the share-price tumble was due to fundamental problems with the company's business, the dividends would not be worth chasing, no matter how high the yield is.
Is the Distribution Safe at Noble Midstream Partners LP?
At first glance, Noble Midstream Partners does seem a bit like a yield trap. The partnership's unit price went from $36.55 to $24.54 over the past 12 months, marking a drop of more than 30%.
But if you take a closer look, you'd see that NBLX isn't really a yield trap. In particular, despite its jaw-dropping payout, the partnership has no problem covering its distributions.
Last year, Noble Midstream Partners generated $182.0 million in distributable cash flow. The amount was twice as much as its actual cash distributions declared for the year. (Source: "Noble Midstream Partners Reports Fourth Quarter And Full Year 2018 Results," Noble Midstream Partners LP, February 19, 2019.)
In the first six months of 2019, the partnership generated $94.6 million in distributable cash flow. During this period, NBLX declared $57.8 million in cash distributions to unitholders. What this means is that the partnership generated 64% more cash than what was needed to meet its distribution obligations in the first half of this year. (Source: "Noble Midstream Partners Reports Second Quarter 2019 Results," Noble Midstream Partners LP, August 2, 2019.)
Looking at full-year 2019, management expects Noble Midstream Partners to generate $190.0 to $195.0 million in distributable cash flow, which would be 50% to 60% more than what the partnership is scheduled to pay out to unitholders. So if the company meets the guidance range, it would leave a substantial margin of safety in its distribution policy.
Other than strong distribution coverage, another reason why Noble Midstream Partners stock is not a yield trap is that the partnership has actually been raising its payout.
As we saw earlier, the company's latest distribution hike was just announced on October 24. Looking further back, you'll see that, since 2017, Noble Midstream Partners has increased its per-unit payout every single quarter. (Source: "Dividend History for Noble Midstream Partners LP (NBLX)," StreetInsider.com, last accessed October 28, 2019.)
In other words, continuous distribution hikes was one of the drivers behind NBLX stock's generous yield.
And while high-yield stocks are not known for dividend growth, Noble Midstream Partners plans to continue its track record.
According to the company's second-quarter investor presentation, management expects the partnership to deliver annual distribution per-unit growth of 20% through 2022 while maintaining a distribution coverage ratio of greater than 1.3 times. (Source: "Second Quarter 2019 Results," Noble Midstream Partners LP, August 2, 2019.)
Therefore, if an investor buys Noble Midstream Partners stock today, they might be able to earn a yield on cost even higher than the current 11.1%.