Income Investors: The No. 1 Reason to Own Nike Stock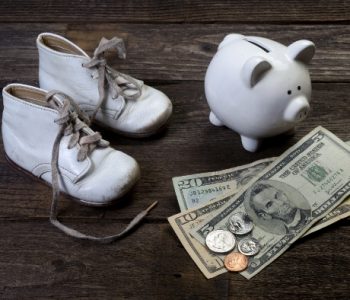 Why Income Investors Should Consider Nike Stock
It's no secret that consumer discretionary companies are not the safest bets in the stock market. However, income investors might want to make an exception for Nike Inc (NYSE:NKE) stock.
Nike is the most dominant sports apparel and footwear company in the world. But while it's selling some of the most popular jerseys and sneakers, the performance of Nike stock has been lackluster in recent months. As a matter of fact, Nike stock tumbled 19% last year, making it the worst performer among the Dow 30 companies.
Nike stock is not alone. The company's competitor, Under Armour Inc (NYSE:UAA), saw its stock price tumbling 27% since its earnings report last month.
One of the reasons behind the market's lack of enthusiasm for sportswear companies is the nature of their business. These companies make athletic apparel and footwear, which are consumer discretionary goods, i.e. things that are considered nonessential by consumers. Some of these companies might be growing at an impressive pace, but as soon as that growth starts to slow down, investors will start to wonder whether the companies still have momentum left.
Other than growth potential, there is an even bigger concern: the ability to handle economic downturns. The purchase of consumer discretionary goods is affected by the state of the economy, which means companies in this segment could see their business decline when things get tough.
Why would income investors make an exception for Nike stock? Well, because even though Nike has been the biggest player in what's known to be a rather cyclical business, it has provided investors a way to protect themselves in the form of dividends.
Earnings can be adjusted and analysts can have different opinions on a company's quarterly reports, but dividends are cold, hard cash paid out to investors. Nike stock currently pays $0.18 per share on a quarterly basis, translating to an annual dividend yield of 1.34%.
The key to note here is that Nike stock has raised its payout for 14 consecutive years. What's so special about that? Well, during that period, the economy went through the Great Recession, which many consider to be the biggest downturn since the Great Depression. Many consumer cyclicals took a huge hit, some of them—including the biggest automaker in the U.S.—had to file for bankruptcy. Nike stock, on the other hand, not only didn't cut back its dividends, but was actually raising its payout to income investors. (Source: "Dividends," Nike Inc, last accessed February 8, 2017.)
Paying a dividend allows Nike stock investors to make a return without worrying about what the stock market is doing. During the last financial crisis, many stocks tumbled, with some investors having to sell their shares at huge losses. Rising dividends gave a reason for NKE stock investors to hold on to their shares. And those that did were handsomely rewarded; since 2008, Nike stock has more than tripled in value, and that's on top of its growing dividends.
Nike Stock: Business Is Still Growing
The best part is, despite being in business for more than five decades, Nike is still growing. In the most recent quarter, revenue at the sportswear giant increased six percent year-over-year to $8.2 billion, and would have increased eight percent on a currency-neutral basis. Earnings came in at $0.50 per share, up 11% from the year-ago period. (Source: "Nike, Inc. Reports Fiscal 2017 Second Quarter Results," Nike Inc, December 20, 2016.)
Some analysts are concerned with Nike's futures orders, which grew just two percent on a currency-neutral basis in the most recent quarter. These are orders to be shipped to retailers in the next six months. However, note that today's Nike is less dependent on retailers than before, with other channels to sell its products. The company's direct-to-consumer business posted 23% growth for the quarter, while Nike.com's business surged 46%.
At the end of the day, it's hard to know when the stock market will start warming up to Nike stock again. But for income investors to keep collecting Nike stock dividends, they don't need the stock market's approval.