NiSource Inc. Declares Quarterly Cash Payment to Shareholders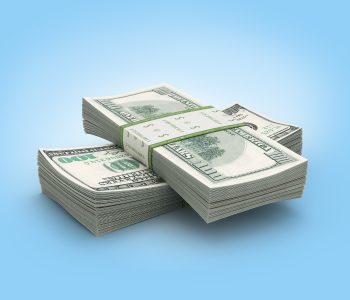 iStock/NosUA
Utility Stock Returning Cash to Investors
When it comes to providing investors with a reliable dividend income stream, few sectors can do better than utilities, with NiSource Inc. (NYSE:NI) being the latest example.
On Tuesday, March 27, after the closing bell, NiSource Inc. announced that its board of directors had declared a quarterly cash dividend of $0.195 per common share.
The dividend will be paid on May 18, 2018 to shareholders of record as of April 30. (Source: "NiSource Declares Quarterly Common Dividend," NiSource Inc., March 27, 2018.)
Trading at $23.79 apiece, NI stock offers an annual dividend yield of 3.3%.
In today's market, you can find plenty of stocks offering higher yields than NiSource. However, note that the company has been raising its payout. In just the last five years alone, NI stock's quarterly dividend rate has more than doubled from $0.0943 per share to $0.195 per share. (Source: "Historical dividend information," NiSource Inc., last accessed March 27, 2018.)
Still, for those who understand NiSource's business, the company's impressive dividend history shouldn't come as a surprise. NiSource is one of the largest fully-regulated utility companies in the country, serving around 3.5 million natural gas customers and 500,000 electric customers across seven states.
The utility business may not seem that exciting, but it is great for generating recession-proof income. Think about it. When the economy enters a downturn, people might postpone their decisions of buying new cars, but they still have to pay their electricity and natural gas bills. That's why companies like NiSource have been making money through thick and thin.
NiSource is well-positioned to continue its dividend increase track record. Management said that they expect the company to grow its net operating earnings per share by five to seven percent every year through 2020. Now, keep in mind that NiSource also has a targeted dividend payout ratio of between 60% and 70%. As a result, the company's per-share dividends are also projected to increase five to seven percent annually. (Source: "West Coast Road Show," NiSource Inc., last accessed March 27, 2018.)
For income investors of NI stock, the best could be yet to come.