NiSource Hints at Coming Dividend Hike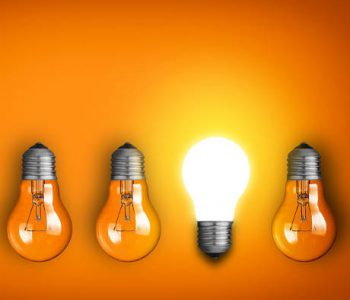 Strong Construction Season Brightens Outlook
New York, NY — NiSource Inc. (NYSE:NI) expects between four to six percent annual growth in its dividend payout following a strong start to the construction season and as the company returns to profitability in the second quarter.
"NiSource now expects to complete nearly $1.5 billion in planned utility infrastructure investments in 2016. NiSource's 2016 earnings guidance provides the starting point for NiSource's long-term annual non-GAAP earnings per share and dividend growth projections of four to six percent annually," the company said in a statement today. (Source: "NiSource Reports Second Quarter 2016 Earnings," PR Newswire, August 2, 2016.)
The Merrillville, Indiana-based energy services provider said net income from continuing operations for the three months ended June 30 was $28.7 million, or $0.09 per share, compared with a loss of $73.10 million, or $0.23 per share, for the same period in 2015. Operating income was $138 million for the three months, compared with $84.40 million for the same period in 2015.
The most significant drivers of NiSource's financial performance continue to be the impact of its long-term regulatory programs and utility infrastructure investments. Schedules one and two of this news release contain a reconciliation of non-GAAP earnings to GAAP earnings.
"Just over a year after the separation of our interstate pipeline business, NiSource is well positioned as a premier regulated utility company," said NiSource President and CEO Joseph Hamrock. "We've built on the momentum of recent years and continued to execute on our infrastructure investment programs and regulatory initiatives, including recent settlement approvals in Indiana. I'm more confident than ever that we've got the right plan and the right team in place to deliver on the commitments we've outlined for customers and shareholders." (Source: Ibid.)
"Reflecting that confidence, and the strength of our performance, we now expect to deliver non-GAAP net operating earnings of $1.05 to $1.10 per share for 2016, compared to our original guidance range of $1.00 to $1.10 per share," he added. (Source: Ibid.)
This narrowing of earnings guidance follows a 6.5% increase in NiSource's annual dividend on May 11, 2016, and an upgrade in its credit rating by Fitch Ratings.
NiSource shares were down half a percent after rising 50% in the past one year. They were trading at $25.69 at the New York Stock Exchange this afternoon.
NiSource had its price target boosted by investment analysts at Citigroup Inc. from $18.08 to $27.00 in a report released on July 27. The brokerage presently has a "Neutral" rating on the stock. (Source: "Citigroup Inc. Boosts NiSource Inc. (NI) Price Target to $27.00," Community Financial News, July 27, 2016.)