Nike Stock Earnings: Will Nike Inc Increase Its Dividend in 2019?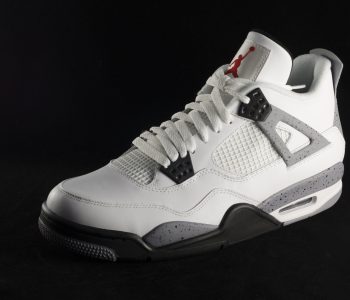 iStock.com/20fifteen
What to Expect from Nike Inc Earnings
The first-quarter earnings season has come to an end and the second-quarter earnings season is yet to start. Still, that doesn't mean there are no financial reports to look forward to.
The reason is simple: not every company's fiscal year is the same as the calendar year. For instance, Nike Inc (NYSE:NKE) operates around a fiscal year that ends on May 31. And later this week, the company will report the financial results for the fourth quarter of its fiscal year 2019. Let's take a look at what the latest NKE stock news could mean for dividend investors.
As one of the most watched companies in the sportswear business, Nike has a set of expectations to beat from Wall Street whenever it reports earnings. This time around, analysts expect Nike to generate $10.17 billion in revenue for the quarter, which would represent a 3.9% increase year-over-year. Earnings, on the other hand, are projected to come in at $0.66 per share, which would represent a 4.3% decline from the $0.69 per share earned in the year-ago period. (Source: "NIKE, Inc. (NKE)," Yahoo! Finance, last accessed June 17, 2019.)
Stats on Nike Inc
| | |
| --- | --- |
| Analyst EPS Estimate | $0.66 |
| Change From Year-Ago EPS | -4.3% |
| Revenue Estimate | $10.17 billion |
| Change From Year-Ago Revenue | 3.9% |
| Earnings Beats in Past 4 Quarters | 4 |
Source: Ibid.
At first glance, an expected drop in the bottom line doesn't seem that cheerful. But note this: if Nike meets Wall Street's estimate and earns $0.66 per share in profits for the quarter, it would bring its full-year fiscal 2019 earnings per share to $2.53. Compared to the adjusted profit of $2.39 per share earned in its fiscal 2018, the expected earnings per share figure for Nike's full-year fiscal 2019 would actually represent a 5.9% increase.
And mind you, over the past 12 months, Nike Inc has beaten Wall Street's earnings per share estimates in all four quarters.
Earnings beats are generally considered good news by market participants. During the past 12 months, Nike stock has climbed nearly 10%.
Other than expectations from Wall Street analysts, Nike's results will also be compared to its own guidance. At the previous earnings conference call, the company's Executive Vice President and Chief Financial Officer Andy Campion said that for the fourth quarter of fiscal 2019, Nike's constant currency revenue growth is expected to be "in the high single-digit range." Meanwhile, the company is expected to deliver an "expansion of roughly 75 basis points" in gross margin. (Source: "FY 2019 Q3 Earnings Release Conference Call Transcript," Nike Inc, last accessed June 17, 2019.)
Now, let's turn to dividends.
Will Nike Stock Increase Its Dividend?
Nike Inc currently has a quarterly dividend rate of $0.22 per share. With NKE stock trading at $82.96 apiece, that translates to an annual yield of around 1.1%.
The yield itself is nothing to scream about, but Nike stock still stands out due to its dividend growth.
You see, Nike Inc has raised its quarterly dividend rate every year for more than a decade. And in just the last five years alone, its quarterly payout has grown by 83.3%. (Source: "Dividends," Nike Inc, last accessed June 17, 2019.)
The best part is, despite its continuous dividend increases, the company wasn't really paying out all that much. In Nike's fiscal year 2018, which ended May 31, 2018, the company earned an adjusted profit of $2.39 per share while declaring four quarterly dividends totaling $0.78 per share. That translated to a payout ratio of 32.6%. (Source: "Nike, Inc. Reports Fiscal 2018 Fourth Quarter and Full Year Results," Nike Inc, June 28, 2018.)
In the first nine months of Nike Inc's fiscal year 2019, it earned a net income of $1.87 per share while declaring total dividends of $0.64 per share. That allows it to achieve a payout ratio of 34.2%. (Source: "Nike, Inc. Reports Fiscal 2019 Third Quarter Results," Nike Inc, March 21, 2019.)
As a rule of thumb, I generally prefer to see companies paying out less than 75% of their profits so that even if business slows down, they would still have a good chance of covering their dividends. In the case of Nike, the company was paying out just around one-third of its profits despite all the dividend hikes over the years. Such a conservative payout ratio not only means the dividend is safe, but also gives management plenty of room for future dividend increases.
Nike Inc is scheduled to report fourth quarter fiscal 2019 earnings on Thursday, June 27 after the closing bell. Given that the company's board of directors usually reviews the dividend policy in November, they likely won't make any changes to the quarterly dividend rate at this week's earnings report. Instead, NKE stock investors can look forward to a sizable payout increase later this year.