Here's What Nike Inc's Earnings Report Means for Dividend Investors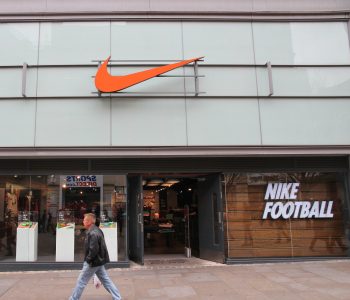 iStock.com/tupungato
Nike Stock Returning Cash to Investors
"Given its rock-solid business, improving earnings, and low payout ratio, I expect the company to announce a double-digit increase to its quarterly dividend rate in the next week or two."
That's what I told readers of Income Investors last November when I wrote about Nike Inc (NYSE:NKE). Soon after that article was published, Nike Inc announced an 11% increase in its quarterly dividend rate to $0.20 per share.
The company just reported earnings again. Let's take a look at what the results could mean for dividend investors.
In the third quarter of Nike's fiscal-year 2018, ended February 28, the company generated $8.98 billion of revenue, representing a seven-percent increase year-over-year and beating Wall Street's expectation of $8.85 billion. (Source: "Nike, Inc. Reports Fiscal 2018 Third Quarter Results," Nike Inc, March 22, 2018.)
The bottom line, however, was negatively impacted by the enactment of the new tax laws. For the quarter, Nike had a net loss of $921.0 million, or a loss of $0.57 per share, compared to a net income of $1.14 billion, or earnings of $0.68 per share in the year-ago period.
Excluding one-time items, Nike posted adjusted earnings of $0.68 per share, which was significantly better than analysts' consensus estimate of earnings of $0.53 per share.
"NIKE's Consumer Direct Offense drove strong double-digit growth across our international geographies, led by Greater China," said company Chairman, President, and Chief Executive Officer Mark Parker in a statement on Thursday.
"As we close Q3, we now see a significant reversal of trend in North America, as momentum accelerates through the scaling of new innovation platforms and differentiated NIKE Consumer Experiences expand across the marketplace," he continued. (Source: Ibid.)
Investors liked the news. Nike stock surged more than seven percent in after-hours trading following the earnings release on Thursday.
This helped the sportswear giant continue its bullish trend. Over the past 12 months, NKE stock climbed over 24%, which is pretty impressive, considering that Nike is a mega-cap company commanding more than $100.0 billion of market cap.
Thursday's earnings report should be reassuring for income investors. One of the appeals of Nike stock is its consistent dividend growth. The company has raised its quarterly dividend rate every year since 2004. (Source: "Nike, Inc. Dividend Date & History," Nasdaq, last accessed March 22, 2018.)
A key factor behind Nike's ability to increase dividends was its conservative payout ratio. The latest earnings report showed that the company generated adjusted earnings of $0.68 per share, which provided more than enough coverage for the quarterly dividend rate of $0.20 per share.
In the first nine months of Nike's fiscal-year 2018, the company generated adjusted earnings of $1.71 per share while declaring $0.58 of dividends per share. That translated to a payout ratio of 33.9%, which not only leaves a wide margin of safety, it gives plenty of room for future dividend increases.
Mind you, paying a dividend is not the only way through which Nike Inc returns cash to investors. The company also buys back its shares. During the reporting quarter, Nike spent $962.0 million repurchasing 14.6 million shares of its own stock as part of the four-year, $12.0-billion program started in November 2015. A stock buyback program like this would gradually reduce the number of shares outstanding, allowing each existing shareholder to own a larger portion of the company.
At the end of the day, keep in mind that Nike's board of directors usually reviews its dividend policy in November. So it will likely keep paying the current dividend rate for two more quarters. But, with a growing business and low payout ratio, the company is well positioned to continue its dividend increase track record.