NGL Energy Partners LP Slashes Distribution 40%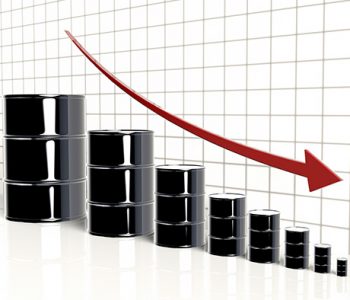 Distribution Cut Latest Sign of Hard Times for MLPs
Energy pipelines were once considered the safest securities on Wall Street, but now, Mr. Market is handing investors a reality check on investing in the notoriously volatile oil patch.
Case in point: NGL Energy Partners LP (NYSE:NGL).
The master limited partnership (MLP), which owns a collection of oil storage and logistics stations across North America, has been struggling under the weight of low energy prices. On Thursday, management slashed its profit guidance for the rest of the year. To shore up the partnership's balance sheet, executives issued $200 million in convertible preferreds with Oaktree Capital Management. (Source: "NGL Energy Partners LP Announces Investment From Funds Managed by Oaktree Capital Management," NGL Energy Partners LP Investor Relations, April 21, 2016.)
Unit holders will share in the pain. In the same press release, management announced a 40% distribution cut. This move will save NGL $170 million over the next year, putting the firm on a more sustainable financial footing.
The distribution cut is just the latest sign of how bad conditions have become in the midstream space. Energy pipeline and storage companies were once hot investments, offering tax benefits, oversized dividend yields, and insulation from volatile oil prices. But with oil production falling, the need for pipelines and related infrastructure is in decline—along with the sector's bond-like distribution payments.
In December, the largest pipeline operator in North America, Kinder Morgan Inc (NYSE:KMI), reduced its dividend by 75%. The news was a shocking turnabout for a company that was considered to be a stalwart of the energy sector and operated on the premise of steady, growing distributions. (Source: "Kinder Morgan Announces 2016 Outlook," Kinder Morgan Inc Investor Relations, May 19, 2016.)
Smaller names have fared even worse. In December, Southcross Energy Partners LP suspended its quarterly distribution entirely in a desperate bid to preserve cash. Some analysts wonder if overleveraged names like Linn Energy LLC and Breitburn Energy Partners LP could go out of business altogether.
For NGL, the worst is likely over. By cutting its debt load, lining up preferred financing, and reducing the payout to unit holders, management now has plenty of wiggle room. This explains why units surged 40% following the announcement in morning trading.
More distribution cuts, however, are coming down the pike from the MLP space at large. In January, Wells Fargo & Co highlighted several payouts that could be at risk. The report highlighted a long list of investor favorites, including American Midstream Partners LP (NYSE:AMID), Energy Transfer Partners LP (NYSE:ETP), and Williams Partners LP (NYSE:WPZ). (Source: "MLPs Most Likely to Cut Distributions," Barron's, January 15, 2016.)