NGL Energy Partners LP: Can This Stock Maintain Its 11.3% Yield?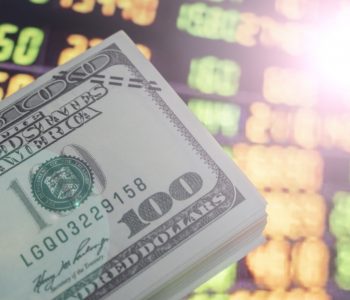 iStock.com/Thiradech
Should Income Investors Bet on NGL Energy Partners LP?
In my medicine cabinet, I keep a dependable weapon against colds and flu: a certain cough syrup that tastes like gym socks and has the consistency of expired milk. One tablespoon of this stuff, however, will deliver a Mike Tyson-level blow to your cold.
As the slogan for this brand of cough syrup claims, "It tastes awful, but it works." When you don't feel well, sometimes you have to suck it up and take the bitter medicine.
The same thing applies to investing. As dividend hunters, the last thing we want is any cut to our income stream. But once in a while, a company has to reduce its payments in order to serve the long-term interests of the business.
Case in point: pipeline owner NGL Energy Partners LP (NYSE:NGL). Following the downturn in the oil patch, this business found itself in financial trouble. To conserve cash, management slashed the distribution in 2017.
That move was a bitter pill for unitholders to swallow. Since then, though, the partnership has recovered and is now standing on a much sounder financial footing. But can prospective investors count on this 11.8% yield? Let's dive into the financials.
NGL's cash flow now more than covers the distribution.
In 2019, the business is estimated to generate $250.0 million in distributable cash flow. Over the same period, the company expects to pay out $235.0 million in distributions.
As a rule of thumb, I like to see businesses pay out 90% or less of their cash flow as dividends, so NGL's 94% payout ratio looks a little on the high side. That said, management has still left themselves some wiggle room in the event of a downturn.
The partnership has shored up its balance sheet, too. In 2018, NGL had $6.90 in debt for every dollar of equity. That figure left the business dangerously overleveraged and vulnerable to an oil price shock.
But by conserving cash, executives have managed to reduce those liabilities. By the end of 2019, management projects that the business will only have $4.40 in debt for every dollar of equity. The move will save the business millions of dollars in interest payments each year and give it more financial flexibility.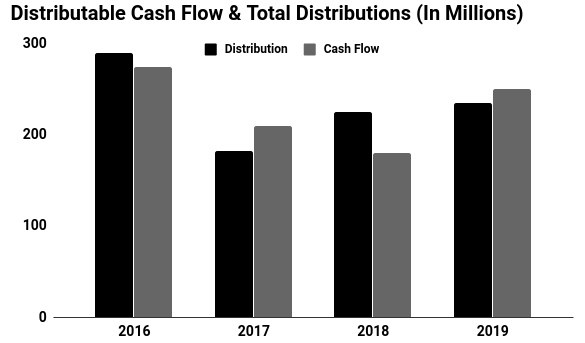 (Source: "Investor Presentation April 2019," NGL Energy Partners LP, last accessed May 15, 2019.)

The big risk here is commodity prices.
Pipelines enjoy some insulation from swings in commodity markets. They get paid on the total volume of product moving through their network, not on the value of those commodities.
That said, a sustained downturn in the oil patch would eventually clip production. That's what caused NGL Energy Partners LP to slash its distribution a few years ago.
Management, however, has taken many tough measures to rightsize the business. A clean balance sheet and more modest payout should allow it to sail through another recession. Furthermore, the company's main pipelines focus on the Permian Basin, which has some of the lowest extraction costs in the United States.
That's the benefit of taking bitter medicine.