NextEra Energy Inc: Will This Utility Stock Provide More Than Just Dividends?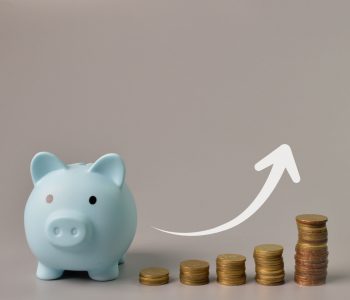 Why NEE Stock Could Be Special
If you think utility stocks are always boring, think again. While the utility business isn't very exciting, the sector has produced companies that are worth considering for growth investors.
Check out NextEra Energy Inc (NYSE:NEE), for instance.
NextEra Energy is an electric utility holding company headquartered in Juno Beach, FL. It owns Florida Power & Light Company, which serves more than 5.6 million customer accounts, providing electricity to more than 11 million residents across Florida. In fact, Florida Power & Light happens to be the largest rate-regulated electric utility in the U.S. as measured by retail electricity produced and sold.
NextEra Energy Inc also owns NextEra Energy Resources, LLC, which operates clean, emission-free nuclear power generation facilities in New Hampshire, Iowa, and Wisconsin. Moreover, NextEra Energy Resources, along with its affiliated entities, is the world's largest generator of renewable energy from wind and solar, and is also a world leader in battery storage.
Simply put, NextEra Energy has built a reputation as a major clean-energy company.
Now, if you've been following the stock market, you'll know that, in recent years, clean-energy stocks have gotten a lot of investor attention.
And because NextEra Energy Inc has a competitive clean-energy business, NEE stock has gotten a piece of the action. Over the past five years, NextEra Energy stock has gone from about $31.00 per share (split-adjusted) to over $80.00 per share, marking an increase of nearly 160%.
The reality is, even though NEE stock doesn't seem like an exciting ticker, the company is an absolute growth machine.
In 2005, NextEra Energy generated adjusted earnings of $0.66 per share. In 2020, the amount had grown to $2.31 per share. That's a total increase of 250%, or a compound annual growth rate (CAGR) of approximately 8.7%. (Source: "May/June 2021 Investor Presentation," NextEra Energy Inc, last accessed August 17, 2021.)
There was also consistency in the way the company expanded. NextEra Energy's adjusted earnings per share (EPS) didn't make any big swings; it simply grew every single year from 2005 to 2020. In other words, neither the Great Recession nor the COVID-19 pandemic was able to stop the growth in the company's bottom line.
Of course, the main reason investors like utility stocks is their reliable dividends. On that front, NextEra Energy has done an outstanding job. NextEra Energy stock has paid a higher dividend to investors every year for more than two decades. (Source: "Dividend Information," NextEra Energy Inc, last accessed August 17, 2021.)
Again, what this means is that the company was dishing out increasing dividends even during extraordinary times like the 2008 financial crisis and the ongoing pandemic.
NEE stock's latest dividend hike was announced in February 2021, when the company's board of directors declared a regular quarterly common stock dividend of $0.385 per share, representing a 10% increase from the previous payout. Over the past decade, NextEra stock's quarterly dividend rate has grown by a whopping 180%. (Source: "NextEra Energy Board Declares Quarterly Dividend and Continues Above-Average Targeted Growth Rate in Dividends per Share Through at Least 2022," NextEra Energy Inc, February 12, 2021.)
The new dividend rate translates to an annual yield of 1.9%.
Here's the neat part: despite years of continuous dividend increases, the company wasn't paying out all that much. In 2020, the company's adjusted EPS grew by 10.5% year-over-year to $2.31. Considering that NEE stock paid total dividends of $1.40 per share during the year, it has left a wide margin of safety. (Source: "NextEra Energy Reports Fourth-Quarter and Full-Year 2020 Financial Results," NextEra Energy Inc, January 26, 2021.)
According to the company's latest earnings report, NextEra Energy's adjusted earnings came in at $0.71 per share in the second quarter of 2021, representing a 9.2% improvement over the $0.65 per share it earned in the year-ago period. Again, the amount easily covered NextEra Energy stock's dividend payment, which was $0.3850 per share for the quarter. (Source: "NextEra Energy Reports Second-Quarter 2021 Financial Results," NextEra Energy Inc, July 23, 2021.)
Don't forget, we're looking at more than just a "boring" dividend stock here. This utility company also has serious growth potential. This year, NextEra Energy is expected to generate adjusted earnings of $2.40 to $2.54 per share, which would mark a solid increase over the $2.31 per share earned in 2020.
Management has further projected that NextEra Energy's adjusted EPS will grow to $2.55–$2.75 in 2022 and to $2.77–$2.97 in 2023.
Bottom Line on NextEra Energy Inc
Given NextEra Energy Inc's rock-solid business and current payout ratio, I have no doubt that it has the ability to continue its dividend hike track record.
Also, because of the sheer growth in the company's business, NEE stock could get more investor attention, and existing shareholders might collect more than just dividends.