NextEra Energy Inc: No Need to Worry, Just Keep Collecting Dividends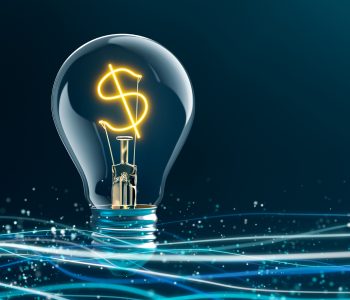 iStock.com/phive2015
Still a Top Pick for Income Investors
On a day where the Dow Jones, the Nasdaq, and the S&P 500 were all in the green, an $80.0-billion-plus company saw its stock price fall 3.4%.
Why?
It's earnings season.
In this day and age, quarterly earnings are arguably the most watched events in the stock market. And when a company reports its quarterly financial results, the numbers will be compared not just to their year-ago counterparts, but also to Wall Street's expectations.
There are many things that can affect a company's stock price. But quite often, we see stocks surging on earnings beats and slipping on earnings misses.
On Friday, January 25, NextEra Energy Inc (NYSE:NEE) reported financial results for the fourth quarter of 2018.
For the quarter, the company generated $4.39 billion in revenue, representing a 9.5% increase year-over-year. Adjusted earnings came in at $1.49 per share, up 20.2% from the $1.24 per share earned a year ago. (Source: "NextEra Energy reports 2018 fourth-quarter and full-year financial results," NextEra Energy Inc, January 25, 2019.)
Double-digit growth in earnings, coupled with a near-double-digit increase in revenue, should cheer up investors. But as I said, in earnings season, companies also have a set of expectations to beat from Wall Street.
For the quarter, analysts were projecting earnings of $1.54 per share on $4.97 billion of revenue. In other words, the company missed both top and bottom line expectations. (Source: "NextEra Energy, Inc. (NEE)," Yahoo! Finance, last accessed January 25, 2019.)
NEE stock closed down 3.4% in the trading session following the earnings release. That's quite a drop for a company commanding over $83.0 billion of market capitalization.
Should that be a concern for income investors? Not really.
NextEra Energy Inc: This Company Is Set to Return More Cash to Investors
You see, if your goal is to collect a steady (and hopefully increasing) dividend in the long haul, quarterly results shouldn't be the only focus.
It's not that quarterly results aren't important—they do give us the most recent financial information about a company's business—it's just that as income investors, we care more about a company's ability to pay dividends in the long haul.
And on that front, NEE stock seems as solid as ever.
Before we look at the numbers, first note that NextEra Energy Inc is in one of the best industries when it comes to paying dividends: utilities.
The company has two main subsidiaries: Florida Power & Light Company, which is an electric utility that serves over five million customer accounts in Florida, and NextEra Energy Resources, LLC, which is one of the largest generators of wind and solar energy in the world.
Electric utility companies can be a great fit for a dividend portfolio. Whether the economy is booming or in a recession, people always need to turn their lights on when night falls.
Thanks to their recession-proof business model, electric utilities are known for providing reliable dividends.
In the case of NextEra Energy, the dividends are actually growing. Over the past 10 years, the company's quarterly dividend rate went from $0.445 per share to $1.11 per share, marking a whopping 149% increase. (Source: "Dividend History," NextEra Energy Inc, last accessed January 25, 2019.)
Trading at $174.20 apiece, NEE stock offers an annual yield of 2.6%. And based on the company's latest financial results (which Wall Street didn't seem to be impressed with), it should have no problem keep raising the payout.
NextEra Energy's fourth-quarter earnings of $1.49 per share easily covered its quarterly dividend payment of $1.11 per share. For full-year 2018, the company earned an adjusted net income of $7.70 per share while paying total dividends of $4.44 per share. That translated to a payout ratio of 57.7%.
As a conservative income investor, I like to see companies paying out less than 75% of their profits due to the margin of safety. With a payout ratio of just 57.7%, NextEra Energy not only has a safe dividend, but also gives management plenty of room for future dividend increases.
Don't worry about the after-earnings pullback; NEE stock remains a top dividend stock for 2019 and beyond.