Newtek Business Services Corp: This 9% Yield Is No Joke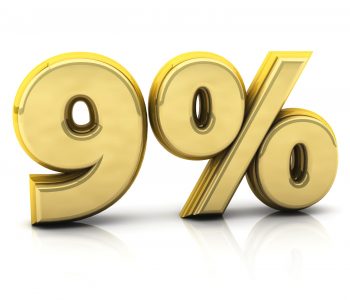 iStock.com/changered
This High-Yield Stock Is Worth a Look
When the average S&P 500 company pays less than two percent, ultra-high dividend yields often turn out to be signs of trouble. However, income investors may want to make an exception for NEWTEK Business Services Corp (NASDAQ:NEWT).
Headquartered in New York City, Newtek Business Services Corp is a business development company (BDC). If you've been following this column, you'd know that we have profiled dozens of BDCs here at Income Investors. And Newtek is the most interesting BDC we've seen in a long time.
The reason lies in the nature of its business. BDCs are usually middle market lenders. Because middle market businesses can't always get a loan from large banks, they have to pay higher interest rates to get financing. Therefore, BDCs can earn an oversized income stream by lending to middle market companies.
Newtek, on the other hand, does a lot more than just lending. The company does have a business lending unit, but it also offers a wide range of other services, such as payment processing, HR, payroll and benefits, insurance coverage, cloud management, and IT security and compliance.
In other words, Newtek is not just a financing company. Instead, it is a direct distributor of business services and financial products to the small- to medium-sized business market.
For consumers, Newtek may not be a familiar name, but the company has built a sizable presence in its target market. Newtek and its portfolio companies offer products and services to over 100,000 small- and medium-sized business accounts across all 50 states. (Source: "Planet MicroCap Showcase," Newtek Business Services Corp, April 25, 2018.)
The No. 1 reason to consider NEWT stock is to collect its generous dividends. The company currently pays quarterly dividends of $0.40 per share, translating to an annual yield of nine percent.
Of course, a lot of high-yield companies are able to offer those kinds of yields simply because of their terrible share price performance. But that's not really the case for Newtek. Including reinvested dividends, NEWT stock delivered a total return of 220.9% in the five-year period ended December 31, 2017—outperforming the S&P 500 index, the Russell 2000 index, and the S&P SmallCap 600 index.
Furthermore, despite having a yield higher than 90% of companies trading in the current market, Newtek actually has enough resources to back its payout.
In 2017, the company earned an adjusted net investment income of $30.8 million ($1.77 per share), representing a 10.6% increase on a per share basis from 2016. (Source: "Newtek Business Services Corp. Reports Full Year 2017 Financial Results," Newtek Business Services Corp, March 5, 2018.)
Given that Newtek declared and paid total dividends of $1.64 per share in 2017, the company's adjusted net investment income was more than enough to cover its dividend payout for the year.
Ultimately, risk-averse income investors will probably want to see a lower payout ratio that provides a wider margin of safety. However, note that by structuring as a BDC, Newtek is required by law to distribute at least 90% of its profits to shareholders every year in the form of dividends. In fact, the company's board of directors expects to maintain a dividend policy that allows it to pay out 90%–100% of its annual taxable income to investors.
And the best could be yet to come. In Newtek's latest earnings report, management forecasted a 2018 annual cash dividend of $1.70 per share, which would be a 3.7% increase from 2017. So, for investors of NEWT stock, a dividend hike or a special payment could be on the way.